c/n wa 95
Year 1955 Scr 1984
Helicopter Westland Whirlwind HAR.2 Serial wa 95 Register XJ724 used by Royal Air Force RAF. Built 1955. Aircraft history and location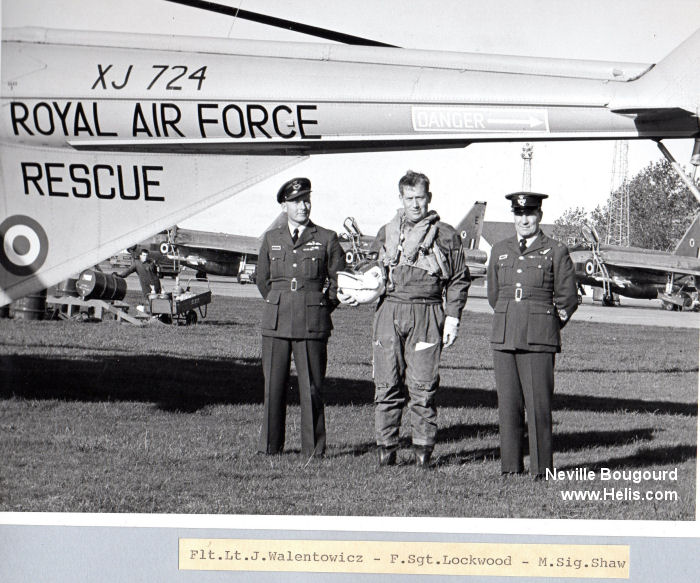 XJ724

Royal Air Force
1955-11-21
Westland Whirlwind HAR.2, c/n WA95, ff:28Oct55
del Royal Air Force as XJ724, 21Nov55
conv HAR.10, unk
wfu as 8613M, unk
perished Catterick by Feb84.
1963-09-14

A

Acklington
Battle of Britain Day air show 228Sq by Sep 1963 228 Squadron
1966

B

EGQL
c. /67 at RAF Leuchars with named crew shortly after rescue of an English Electric Lightning jet fighter pilot from the North Sea. Helicopter pilot F/Lt Jan Walentowicz was a Pole who came to Britain to fight during WW2 and stayed on in the RAF until 1969


1978

C

Marne Barracks
G I Airframe to Catterick late as 8613M, from Wroughton. Perished by Feb 1984.