c/n wa 95
Year 1955 Scr 1984
Helicopter Westland Whirlwind HAR.2 Serial wa 95 Register XJ724 used by Royal Air Force. Built 1955. Aircraft history and location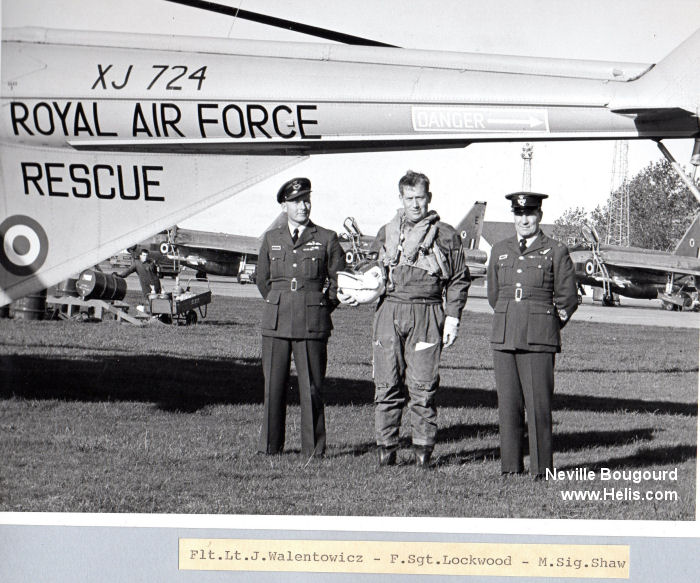 ID
New Layout

XJ724


Royal Air Force
Westland Whirlwind HAR.2, c/n WA95, ff:28Oct55
del Royal Air Force as XJ724, 21Nov55
conv HAR.10, unk
wfu as 8613M, unk
perished Catterick by Feb84.

XJ724


Royal Air Force
14sep63 Acklington Battle of Britain Day air show 228Sq by Sep 1963 228 Squadron

XJ724


Royal Air Force
1966 RAF Leuchars c. /67 at RAF Leuchars with named crew shortly after rescue of an English Electric Lightning jet fighter pilot from the North Sea. Helicopter pilot F/Lt Jan Walentowicz was a Pole who came to Britain to fight during WW2 and stayed on in the RAF until 1969

XJ724


Royal Air Force
1978 Marne Barracks G I Airframe to Catterick late as 8613M, from Wroughton. Perished by Feb 1984.