Helicopter Aerospatiale AS355E TwinStar Serial 5042 Register F-GYES G-KGMT G-PASE N57818 used by Heli Securite UK Police Forces UK Air Ambulances. Built 1981. Aircraft history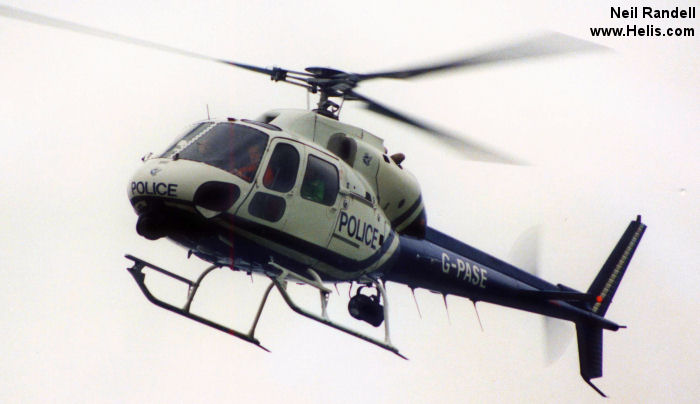 ID
New Layout

N57818



canc 1990

G-PASE


UK Police Forces
Redhill ( 1993 )
Police Aviation Services Ldt 1990-1998
conv AS.355F1
ex N57818 to G-KGMT
1993 at Redhill for Helitech 93

G-KGMT


UK Police Forces
Police Aviation Services Ldt 1998-2001
to F-GYES

F-GYES


Heli Securite
Heli Securite from 2001

G-KGMT


UK Air Ambulances
Served with Kent Air Ambulance, after crash of G-MASK, between Sep 1998 and Mar 2000.