Helicopter AgustaWestland AW159 Wildcat AH1 Serial 472 Register ZZ399 used by Army Air Corps AAC (British Army) ,AgustaWestland UK. Built 2011. Aircraft history and location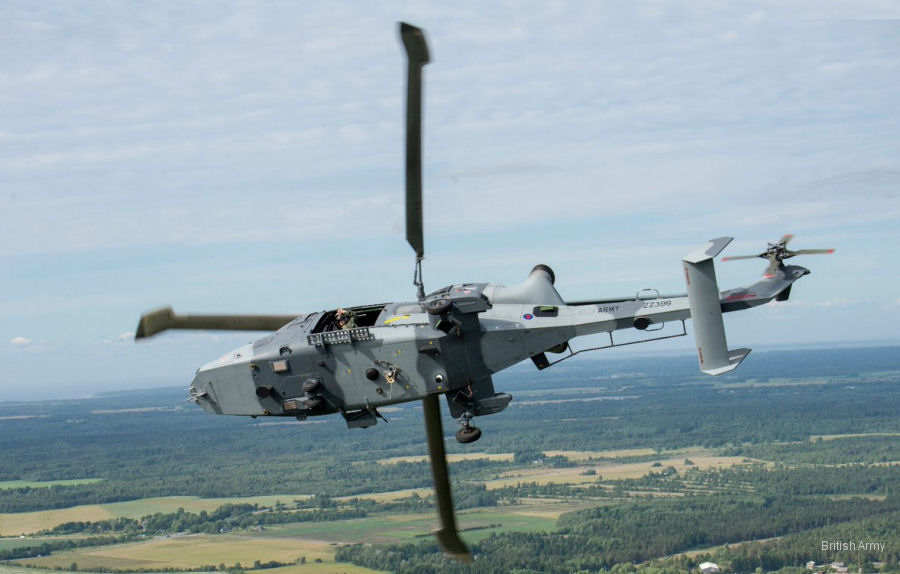 ZZ399

AgustaWestland UK
2011-09-01

A

EGHG
01Sept11 First Flight
Army Air Corps
Army Air Corp
AH1 Type
Noted Yeovil Sept11
2018-04-11

B

EHGR
11apr18 stop at Gilze-Rijen, dep next day
2019-04-07

C

EGNC
Marine 02 7 Apr 2019 Passing N of Carlisle, eastbound. 847 Sq, Marine 02. Exercise Joint Warrior 19-1
2019-11-16
First of Type landing 16 Nov 2019 first Wildcat AH.1 to land on HMS Prince of Wales in the English Channel, prior to entering Portsmouth.