c/n 1/07
Year 1972 to 1972 Scr 1991
Helicopter Westland Lynx HAS2 Serial 1/07 Register XX469 G-BNCL used by Fleet Air Arm RN (Royal Navy) ,Westland. Built 1972. Aircraft history and location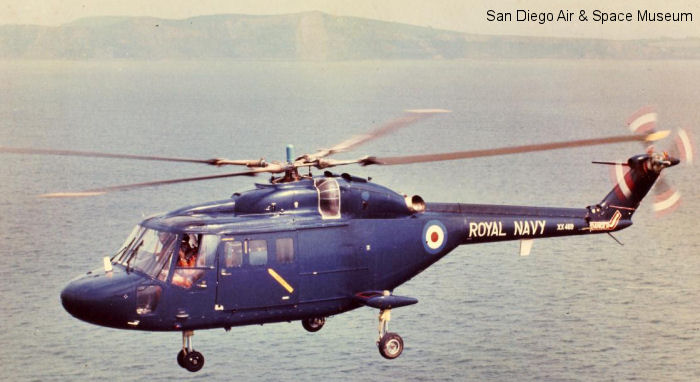 G-BNCL

Westland
1972-05-25
HAS.2 f/f 25may72, to G-BNCL
1972-09-04

A

EGLF
SBAC Air Show 1972 4-10 Sep 1972, Navy HAS.2 prototype - rolled in the Flying display at Farnborough



XX469

Fleet Air Arm
1972-11-21
date unk, notice 3 windows on the cabin door and the blue spigot on the Main Rotor Head
w/o 21nov72 crashed after loss of tail rotor
to A2657


1976-03-03

B

EGHF
Wreck wreckage of main cabin section on Lee dump on 3 Mar 1976, still Apr 1978. Gone by 1979.
1981
G I Airframe by to Westland Customer Training School, Sherbourne
1991
G I Airframe to Lancashire Fire Brigade training centre. Broken up at Heysham in .