Helicopter Kaman UH-2B Serial 104 Register NZ3444 150154 used by Royal New Zealand Navy ,US Navy USN. Aircraft history and location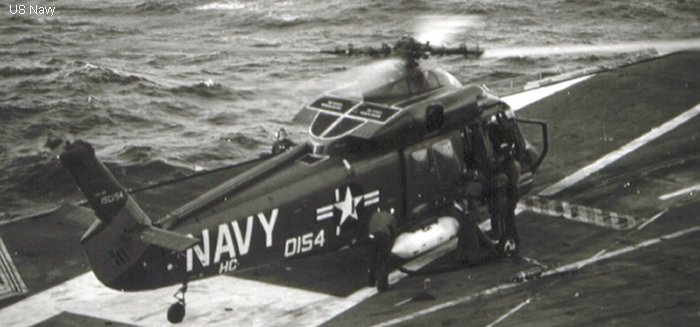 150154

US Navy
1966-67 UH-2B asg HC-1 Det.E /UP-40 on USS Ticonderoga (CVA-14) HC-1
1968/9 UH-2C type with HC-1 Det19 Pacific Fleet Angels on USS Hancock (CVA-19) HC-1



UH-2C type asg HC-7 /VH-26 HC-7

Kaman SH-2F Seasprite 1989 SH-2F type HSL-36./HY-337 HSL-36
1990-06-22

A

Den Helder Marinehaven (naval base)
SH-2F type HSL-36 /HY-337 on USS Stark (FFG-31)
1995

B

AMARC / AMARG
8H0045 to AMARC as 8H0045
left Nov 1997, for New Zealand.



NZ3444

Royal New Zealand Navy
RNZN, SH-2F type, ex BuNo 150154. prob spares
1998-10

C

NZWP
3 Sq noted with 3 Sq at Whenuapai.