Helicopter Bell UH-1D Iroquois Serial 4812 Register NZ3801 used by Royal New Zealand Air Force RNZAF. Aircraft history and location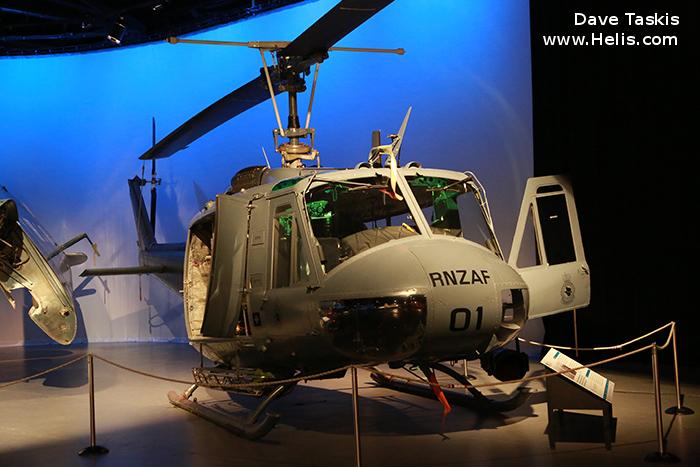 NZ3801

1966-06-15

A

NZWP
delivered to RNZAF on 15 Jun 1966 and flew on 22 Jun. Allocated to 3 Sq.
RNZAF 01. 3 sqd. BuNo 65-9768. Conv UH-1H
2011-02

B

NZCH
deployed for Earthquake relief to Chirstchurch Christchurch Earthquake 2011
preserved in the Royal New Zealand Air Force Museum
2016-11-06

C

RNZAF Museum

Exhibit

at RNZAF Museum, Wigram in main collection (replacing ficticious NZ3800).