Helicopter Aerospatiale SE3160 / SA316A Alouette III Serial 1253 Register A-253 used by Koninklijke Luchtmacht RNLAF (Royal Netherlands Air Force). Built 1965. Aircraft history and location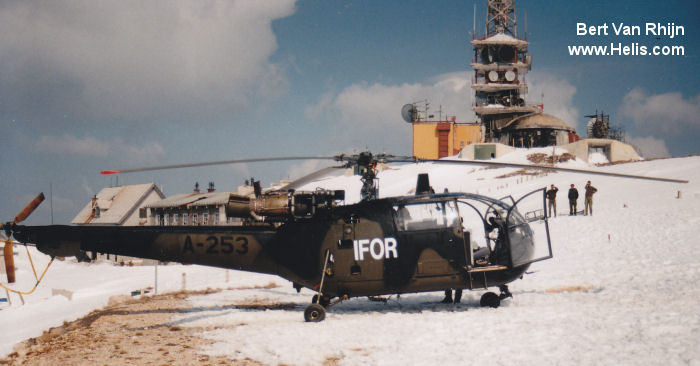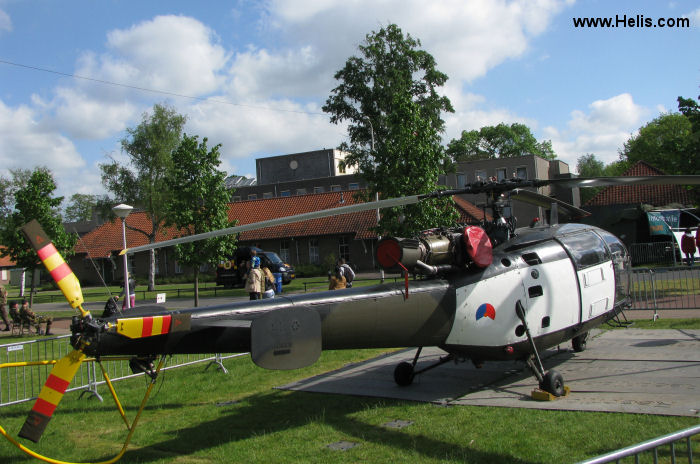 A-253

Koninklijke Luchtmacht
KLU
1994 298Sqn.
1995 298Sqn.
2000 wfu, nowadays stored Gilze Rijen 298 Squadron
1996
with IFOR at Bosnia


2012-05-11
during Landmachtdagen Army days Oirshot near Eindhoven airport. Traveling exhibit. Wears no serial outside.


2019-05

A

EHSB
preserved at Soesterberg, along road N237, painted as "A-407"