c/n 1705
Year 1975 to 2019
Helicopter Bell 206B-2 Jet Ranger Serial 1705 Register PT-HPG N153AL used by Air Logistics. Built 1975. Aircraft history and location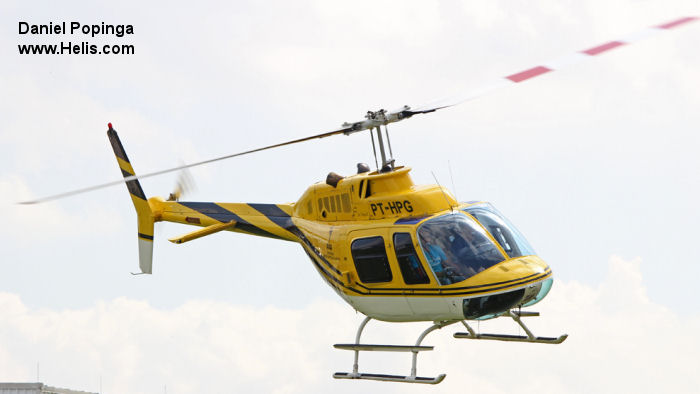 N153AL

Air Logistics
Air Logistics, to PT-HPG



PT-HPG

-
2009-03

A

SBMT
RQ Serviços Aereos Especializados Ltda from Mar09
at Campo de Marte Airport, São Paulo Campo de Marte November 2013


2019-02-11
w/o 11feb19 crashed in Sao Paulo. 2 fatalities including journalist Ricardo Boeacht
Crashed on february 11, 2019 killing pilot and Journalist Ricardo Boechat. The helicopter collided with a truck on Rodoanel, in São Paulo, SP, Brazil.