Helicopter AgustaWestland Merlin HM.1 Serial 50147 Register ZH856 used by Fleet Air Arm RN (Royal Navy). Built 2001. Aircraft history and location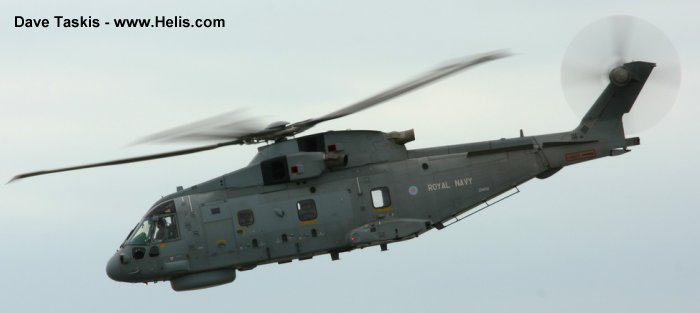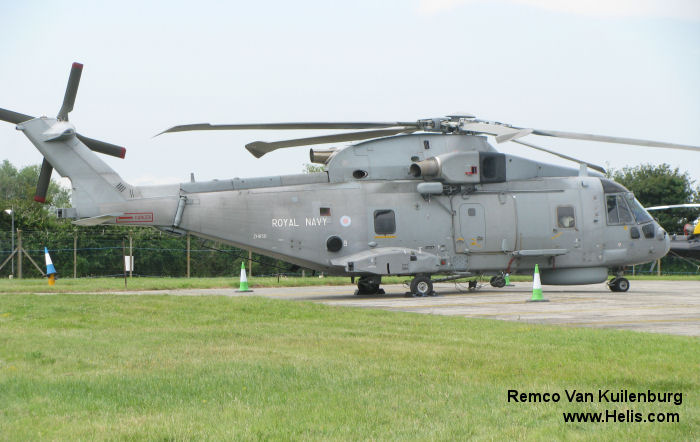 ZH856

Fleet Air Arm
d/d 20 Dec 2001, 814Sq/267 by Mar 2002 until Apr 2005, to AMG by Apr 2005, 814Sq/266 Nov 2005 (det Seeb Jul 2006-Feb 2007) still Sep 2007
829Sq HQ Flt by Sep 2009, 829Sq Somerset Flt by Nov 2009, 829Sq Sutherland Flt by Jan 2010, 829Sq HQ Flt by Nov 2010.
2009-09-05

A

HMD Devonport
Navy Days 2009 829Sq HQ Flt, in flying display at Devonport Navy Days 2009 829 NAS
2011-05-29

B

Southend
Southend Air Show 2011 50147/RN36 Royal Navy HM1
May 2011 (top) at Southend Air Festival 2011


2012-04-26
26apr12 Falmouth exercise

AgustaWestland Merlin HM.2 conv HM.2 type MCSP16
Feb14 820Sq /(0)13 820 NAS
2014-07-13

C

EGVA
(bot) on static display at Royal International Air Tattoo RIAT 2014 RIAT 2014


2014-10-17

D

SLFNA
820Sqn embarked RFA Argus for Sierra Leone. Disembarked for RNAS Culdrose from RFA Argus in Mounts Bay, 6 Apr 2015 820 NAS Operation Gritrock
2019-04-12

E

EGPK
Visiting departed Prestwick, on conclusion of Ex JW19-1 Exercise Joint Warrior 19-1
2019-09-23
23 Sep 2019 820 NAS / Dolphin 14 performed 1st deck landing on HMS Prince of Wales.
| | |
| --- | --- |
| | |