Helicopter Aerospatiale SE3130 Alouette II Serial 1175 Register 02034 used by marinen (swedish navy). Aircraft history and location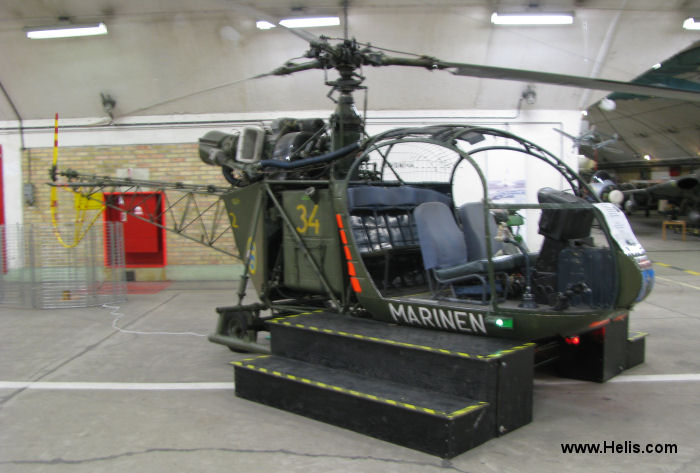 02034

2003-04-26
34

A

Maritiman

Maritime Museum

aboard Småland at the Gothenburg Maritime Museum.



2012

B

Aeroseum Säve
1175/C63 Hkp2 type, Marinen 2HD /34
preserved at Aeromuseum Göteborg/Säve



2019-02
34

B

Aeroseum Säve

Exhibit

Still at Aeroseum Save.