Helicopter Westland Scout Serial f.9617 Register 5X-UUW used by Uganda Police. Built 1965. Aircraft history and location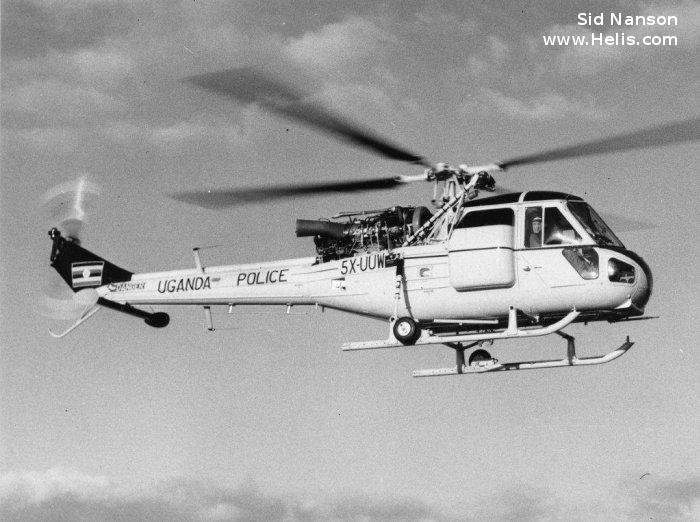 5X-UUW

Uganda Police
ex G-17-1, delivered to Police Air Wing 1966. wfu 1969. Reported preserved.
unk


ex Uganda Police Air Wing
to Panshanger (date ?)
ex Panshanger based
to Blackpool (date ?)
1993-06
ex Blackpool based
to East Dereham (date ?) as stripped cabin and fuselage only, still there Jun 1993.