Helicopter Boeing-Vertol V44A Serial 438 Register CF-NVC N74058 used by Spartan Air Services Ltd Boeing Helicopters SABENA (Societe Anonyme Belge d Exploitation de la Navigation Aerienne). Built 1958. Aircraft history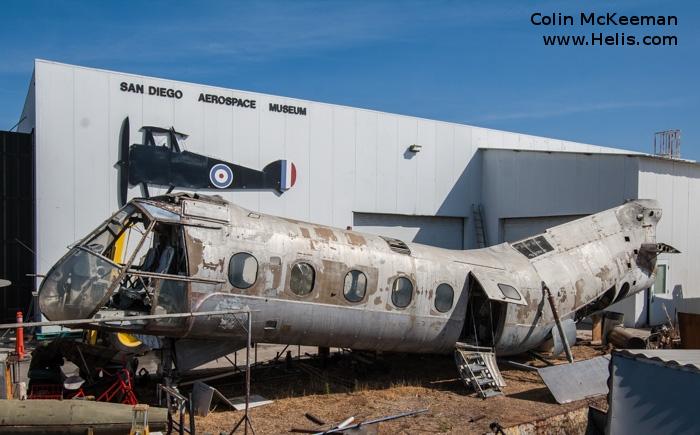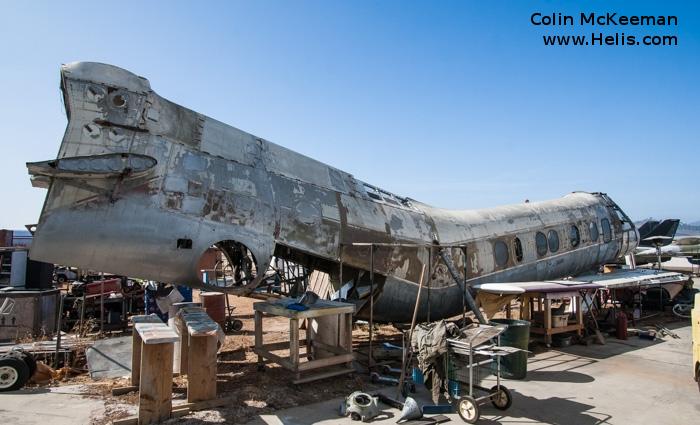 ID
New Layout

N74058


Boeing Helicopters
Boeing-Vertol V44A, cn 438, ff:1958
reg Vertol as N74058, 1958

N74058


Boeing Helicopters
rtnd Vertol, Oct58 as factory demonstrator in Europe for trials with civil operators in several other countries, as well as for mine-sweeping trials in Belgium. It also made several water landings with inflatable pontoons. It was pressed into rescue work during the 1959 Italian earthquake disaster. At this time it landed inside the Vatican on 15Feb59, the first motorized vehicle to ever enter the inner compound and was blessed by Pope John XXIII. After this event, it has been said that the radio call sign used in Europe was "Holy One".

N74058


SABENA
lsd by SABENA as N74058 for 1958 World Exhibition held at Brussels, 17Apr58 - 25Oct58.

CF-NVC


Spartan Air Services Ltd
xfer Canada in 1963 and operated for the next 17 years by Skyrotors, Spartan, Dominion Helicopters, Atlantic Helicopters, Deltaire and Mapleleaf Helicopters. In the late 1970s, CF-NVC was stored on a farm near Arnprior and in 1986 was donated and moved to the Canadian Museum of Flight (www.canadianflight.org) in Western Canada. Classic Rotors was able to obtain this ship in 2000 and move it to Southern California in July of 2001. It will be stored at the March Field Museum (www.pe.net/~marfldmu/index.html), Riverside, CA until restoration is undertaken by Classic Rotors Helicopter Museum, once permanent facilities are completed.

CF-NVC



Gillespie Field ( 28-sep-18 )
28sep18 (pic1) (pic2) under restoration at San Diego Aerospace Museum, Gillespie Field, San Diego, CA, U.S.A., with registration CF-NVC just visible on starboard fuselage side.