Helicopter Kaman H-43 Huskie Serial 87 Register 60-0263 used by US Air Force USAF. Aircraft history and location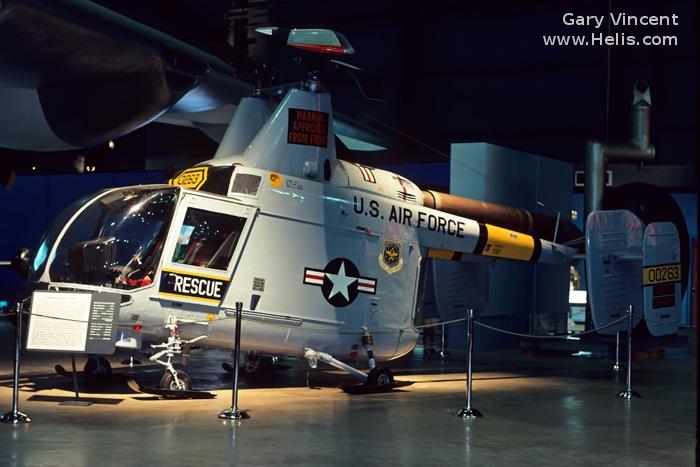 60-0263

US Air Force
Kaman K-600 Huskie, cn87, ff:?
del USAF as HH-43B, 60-0263, unk
1961-05-24

A

KMYR
TOS USAF as H-43B, 24may61 to 30sep61 Detachment 51, 354th Tactical Fighter Wing, Myrtle Beach AFB, SC
ca1960 TOS USAF as H-43B
10/61 to 7/61: Established seven world records in 1961-1962 for helicopters in its class for rate of climb, altitude, and distance traveled
18sep62 Redesignated HH-43B
unk Detachment 3, 42nd Aerospace Rescue and Recovery Squadron, Kirtland AFB, NM
apr73 Ferried to United States Air Force Museum, Wright Field, Wright-Patterson AFB, OH.
1976-08

B

KFFO
on display at the National Museum of the US Air Force in Dayton, OH.