Helicopter Sikorsky S-70B-2 Seahawk Serial 70-595 Register N24-011 used by Fleet Air Arm (RAN) RAN (Royal Australian Navy). Aircraft history and location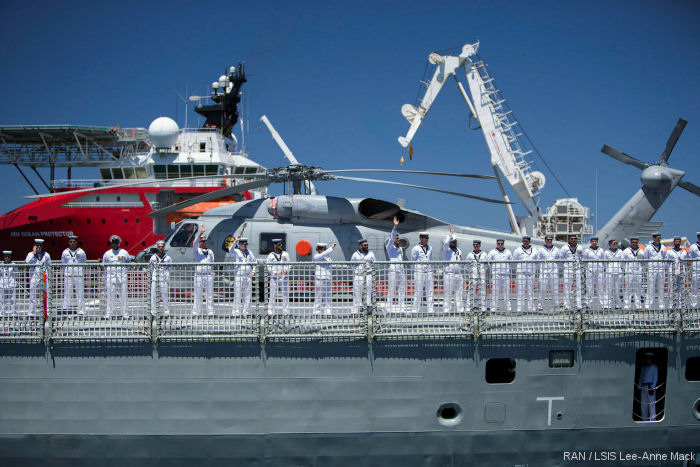 N24-011

Fleet Air Arm (RAN)
RAN (8)80 Skeletor
2013-07-15

A

Coral Sea
15 816Sqn./80 embarked HMAS Perth FFH 157 Talisman Saber 2013
2016-11-13

B

Garden Island
on HMAS Arunta (FFH 151) departed HMAS Stirling naval base for Operation Manitou in the Middle East Region Operation MANITOU



2017-04-13

C

Mina Salman Port
final flight in Bahrain with 816 Sq/Arunta Flt. 13 Apr 2017. Dismantled for shipping back to Australia. Expected to be replaced by MH-60R.