c/n 900/00017
Written off 2017
Helicopter McDonnell Douglas MD900 Explorer Serial 900/00017 Register OE-XWF HB-XJF N9213Z used by Heli Austria GmbH Fuchs Helikopter mcdonnell douglas. Aircraft history and location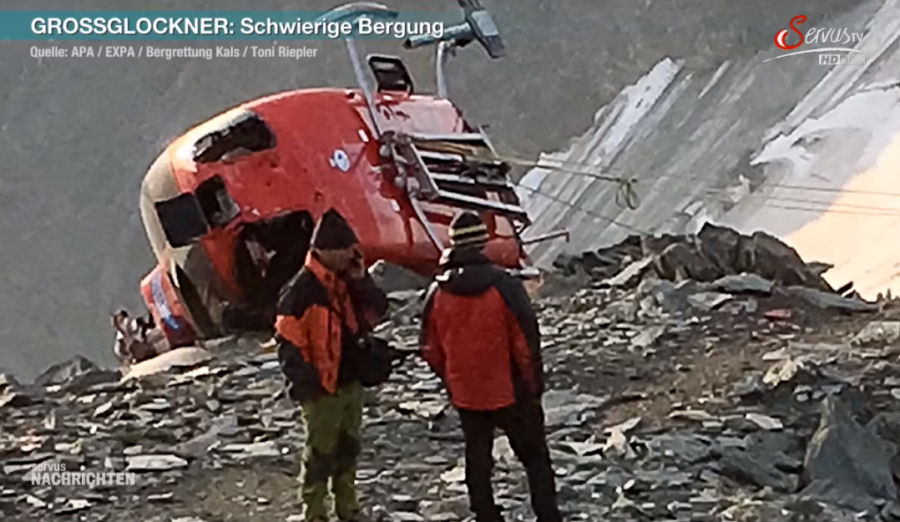 ID
New Layout

N9213Z


mcdonnell douglas
McDonnell Douglas Helicopter Co, canc Aug95

HB-XJF


Fuchs Helikopter
Robert Fuchs AG Aug95-Mar11

OE-XWF


Heli Austria GmbH
Heli Austria from Apr11
Jul11 Notarzt EMS mrks

OE-XWF


Heli Austria GmbH
Ambulance /Martin 4, based at Matrei / Tyrolia
w/o 01aug17 at Mount Großglockner, video. No fatalities

Called in to airlift a 54 year old tourist with heart problems from "Erzherzog-Johann-Huette" logde at the "Adlersruhe" ridge at an altitude of 3454 metres / 11630 feet near Austria's highest peak mount "Großglockner". During take off the pilot states was hit by a gust of wind. The helicopter started spinning, hit the ground on the skids and rollover onto it's right side. The wreckage luckily came to rest just a few feet from a steep cliff which down-slopes several hundred meters.