Helicopter Bell 205A Serial 30011 Register C-GREU EC-FQO N43162 N4007G used by TAF Helicopters. Built 1968. Aircraft history and location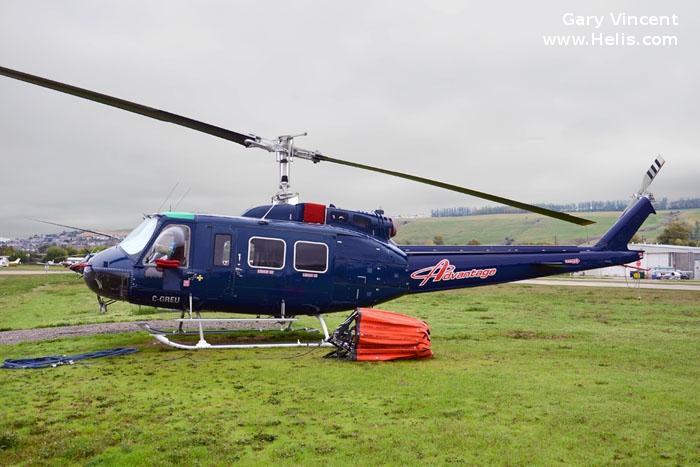 N4007G

-
to Israel as unk



N43162

-
Southwest Florida Aviation at Punta Gorda, FL Jul91-Jun92
conv to Bell 205A-1 type



EC-FQO

TAF Helicopters
Spain, ex EC-554
1999-05
TAF Helicopters, noted May99



C-GREU

-
Centurian Helicopters at Calgary, AB May/Jul 2004
Gemini Helicopters at High Level, AB Jul04-Sep06
Prism Helicopters at Pitt Meadows, BC Sep06-Nov11
Gemini Helicopters again Feb/May 2012
2012-05

A

CYVK
Advantage Helicopters at Vernon, BC from May12
minor damage at Vernon airport
2014-09-27

A

CYVK
at Vernon Regional Airport, Vernon, BC.