Helicopter Eurocopter EC145 Serial 9022 Register F-ZBPM D-HJFQ used by Securite Civile (French Civilian Security) ,Eurocopter Deutschland GmbH (Eurocopter Germany). Built 2003. Aircraft history and location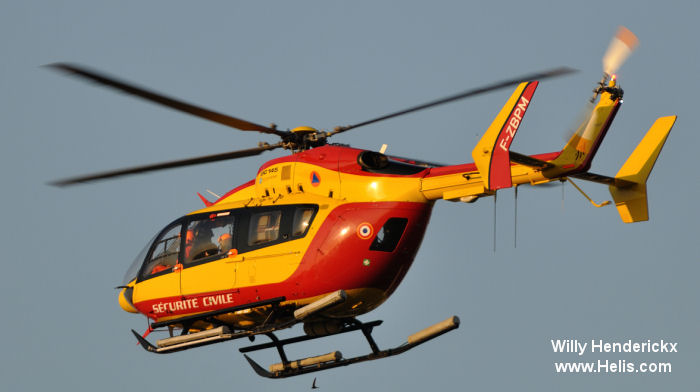 D-HJFQ

Eurocopter Deutschland GmbH
2003

A

EDPR
Eurocopter Germany, rereg D-HMBE, to F-ZBPM



F-ZBPM

Securite Civile
Securite Civile Jul03
2003-07-05

B

Magny-Cours - Magny-Cours

, Bourgogne-Franche-Comté

2006-08-18

C

LFMD - Cannes

, Provence-Alpes-Côte d'Azur

2007-10-13

D

LFLG - Grenoble

, Auvergne-Rhône-Alpes

2014-07-27

E

LFBH
training at La Rochelle


2019-02
Feb19 Nimes Garons
wfu ?