Helicopter Bell UH-1H Iroquois Serial 12211 Register NZ3800 69-15923 used by Royal New Zealand Air Force RNZAF ,US Army Aviation Army. Built 1970. Aircraft history and location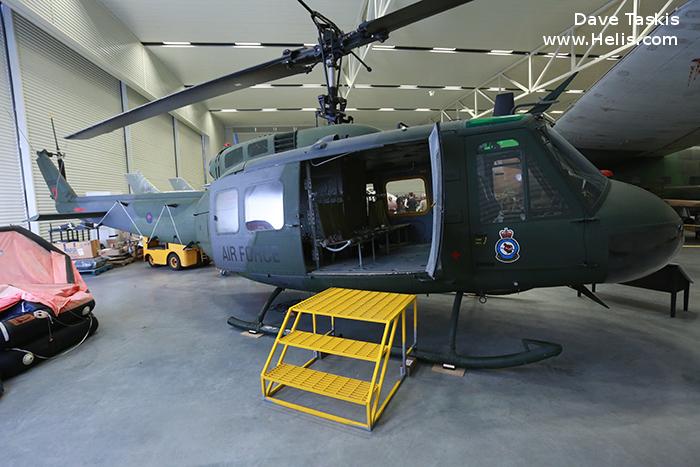 69-15923

US Army
507th Medical Coy, Texas
163rd Aviation Coy, Kentucky
5th Aviation Coy, det Netherlands
207th Aviation Coy, Heidelberg, by 1992
Donated to RNZAF Museum 1995. Texas National Guard



NZ3800

1995

A

RNZAF Museum

Exhibit

This airframe never served with RNZAF and bears a false serial for display purposes, although the colour scheme is authentic for the period.
2016-11-09

A

RNZAF Museum

Reserve

in 3 Sq markings at RNZAF Museum, Wigram in the Reserve Collection, now that NZ3801 has become available.