Helicopter Bell 206B-2 Jet Ranger Serial 1153 Register G-CILJ N463NH C-GBSP N2HJ used by Canadian Helicopters Ltd Okanagan Helicopters. Built 1973. Aircraft history and location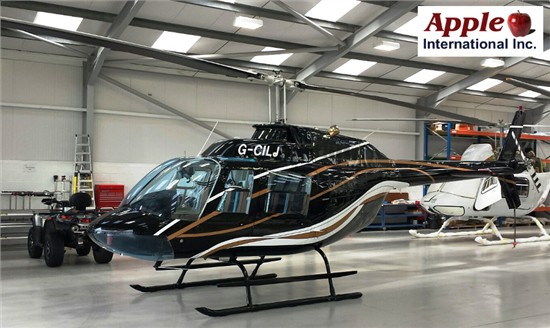 N2HJ

-
1980-04
Bay Helicopters at Panama City, FL canc Apr80



C-GBSP

Okanagan Helicopters
1982-06
Quasar Helicopters at Richmond, BC, canc Jun82
Coast Operations Of Canada Ltd at Ottawa, ON, canc Jul83
Pan-Air Helicopters Ltd at Metcalfe, ON, canc Feb84
1987-04
Peace Helicopters at Grande Prairie, AB, canc Apr87
Okanagan Helicopters at Richmond, BC, canc Apr87
Associated Helicopters Co Ltd at Edmonton, AB, canc Jan88
Okanagan Helicopters at Richmond, BC Jan88-Sep89
Canadian Helicopters Ltd
Canadian Helicopters Ltd at St. JohnS, NF Dec90-Jun12
-
1992-08
Ryan Helicopters at Toronto, ON, canc Aug92



N463NH

-
Apple International Inc at Henderson, NV from Feb12-Feb15



G-CILJ

-
2015-02
Apple International Inc Ltd from Feb15
Apr/Oct 2016 for sale Jetranger 206B-2 1973
A fully refurbished VVIP Bell 206B11 JetRanger completed to the very highest possible standard.