c/n 13438
Year 1957 to 1963
Helicopter Bristol Sycamore 4 Serial 13438 Register XL822 used by Royal Air Force. Built 1957. Aircraft history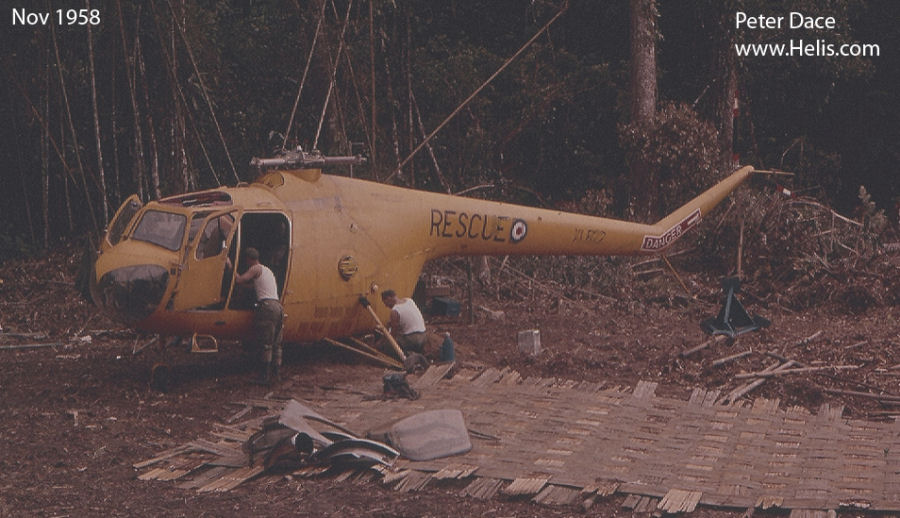 ID
New Layout

XL822


Royal Air Force
HR.14 built at Weston-super-Mare. Del RAF c Apr 1957

XL822


Royal Air Force
NE of Tanah Rata Accident ( 08-nov-58 )
Operation Firedog
Nov58 in Cameron Highlands jungle after engine failure while with 110 Sq on 8 Nov
Airframe repaired and fitted with new engine and main rotor blades.

XL822


Royal Air Force
Long Merarap Accident ( 06-may-63 )
Konfrontasi
w/o 06may63 while searching along the Tusan Valley for the wreckage of 66 Sq Belvedere HC.1 XG473 (qv) which had crashed 2 days earlier, XL822 force landed and rolled over after a partial engine failure, as 110 Sq / V.