Helicopter Bell 206L-4 Long Ranger Serial 52204 Register HL9307 N304CP TG-BER used by State of Louisiana State of Washington. Built 1998. Aircraft history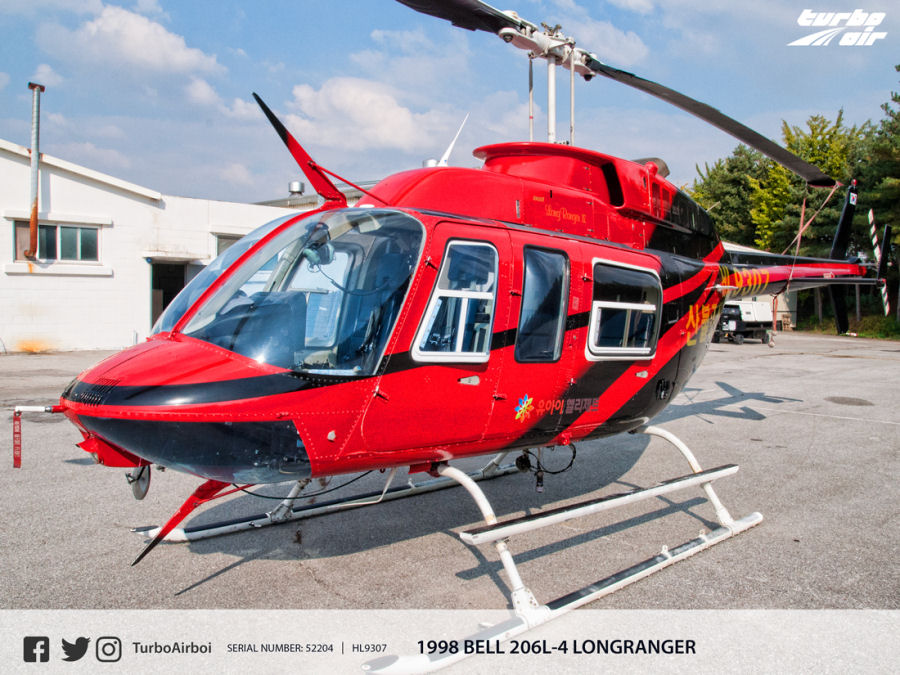 ID
New Layout

TG-BER




For TG-BER see also:
2009 as350b3 c/n 4773


Guatemala 1998-2008, Bell serial N42664

N304CP


State of Louisiana
Southern Helicopters Inc at Sunshine, LA Apr08-May14

N304CP


State of Washington
JR Helicopters Leasing Llc at Umatilla, OR May/Dec 2014

N304CP



Helicopter Exchange Ltd at Collyville, TX Dec14-Jan15

HL9307



South Korea from Jan15

HL9307



Oct18-Jan19, sold Longranger 206L-4 1998
4,199 flight hours
In excellent condition. Less than 400 Hrs since engine overhaul. Complete Logs. Meticulously maintained. No Damage
Turbo Air can assist U.S. buyers with freight, importation, and C of A upon arrival.