Helicopter Aerospatiale AS350D Astar Serial 1456 Register G-JOZI 9M-RSQ 9M-HMB N140EH N5791R used by Helistar ,solaire helicopters ,ERA Helicopters. Built 1981. Aircraft history and location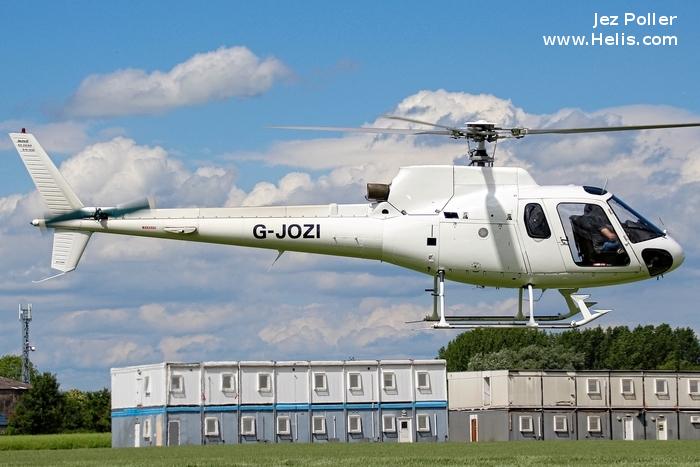 N5791R

-
to N140EH



N140EH

ERA Helicopters
ERA, noted 1985



9M-HMB

solaire helicopters
Solaire helicopters
conv to 350B type
conv to 350BA type



9M-RSQ

Helistar
Helistar, noted Oct10



G-JOZI

-
2013-07
Aero Maintenance Ltd at Walton Wood airfield, UK Jul13-May17
2017-05-24
WW Medical Facilities Ltd from 24may17
2017-05-30
30may17 19:30hs landed Liverpool John Lennon
2017-06-03
03jun17 Teesside A174 private field near Thornaby-on-Tees
2017-06-04

A

EGBR
hovering over runway 10 at Breighton


2018-05-06
06may18 in the lawn at Swinton Park Hotel, Masham
2018-07-08
08jul18 landed at Swinton Park Hotel North Yorkshire
2019-03-30
30mar19 landed in field next to The Talbot Hotel in Malton, North Yorkshire.