Helicopter Westland Sea King HAS.1 Serial wa 676 Register XV705 used by Fleet Air Arm RN (Royal Navy). Built 1971. Aircraft history and location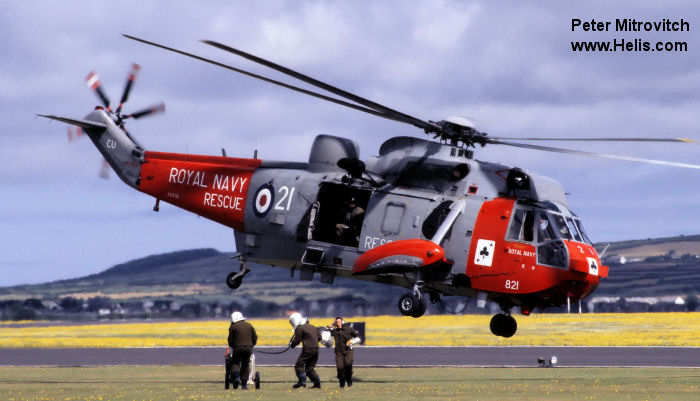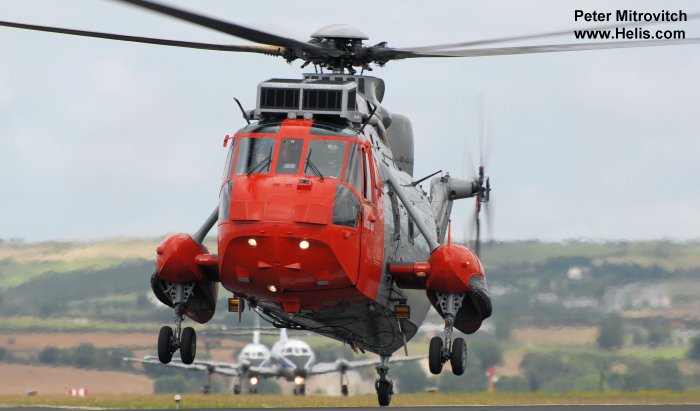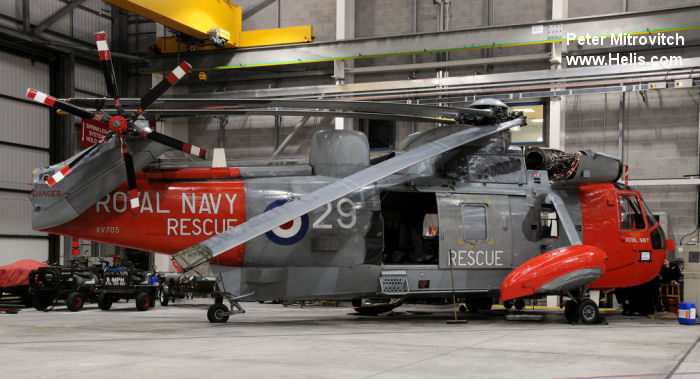 XV705

Fleet Air Arm
RN
1994 type:HAR.5U 771Sqn./CU-821
1996 type:HAR.5 771Sqn./821
2007 type:HU.5 771Sqn./CU-829 771 NAS
HAS.1 824Sq/051-R by May 1972, 824Sq/056-R by Feb 1973 still Oct 1973, 824Sq/054-R by Feb 1976 824 NAS

Westland Sea King HAS.2A HAS.2A 814Sq/266-H by Feb 1978, 814Sq/265-B by Aug 1980
819Sq/703 by Aug 1982
706Sq/596 by Jun 1983 still 1985 706 NAS
1985-12

Westland Sea King HAS.5 HAS.5 Conv Dec 1985

Westland Sea King HU.5 HU.5 conv Aug 1987
771Sq/821-CU by Feb 1988 771 NAS
1996-07-24

A

EGDR
as HU.5 type 771Sqn /CU-821 at RNAS Culdrose Air Day 771 NAS


To A2618 /821-CU stored HMS Sultan, to DARA Fleetlands by 2004
771Sq Gannet SAR Flt/829 by May 2005, still Jul 2007
771Sq/829 by Jan 2010 771 NAS
2010-07-28

A

EGDR
28jul10 as /29 at RNAS Culdrose Air Day


2013-10-01

B

EGJ22
8 on board flying with 771 NAS for the second time that day to the Scilly Isles as Rescue 193, baby Marcus was born on board that evening while heading to the Royal Cornwall Hospital. 771 NAS
2014-11-26

A

EGDR
as /CU-829 at RNAS Culdrose


-
2017-08-13
13aug17 at Mackleys Industrial Estate BN5 9XE outside Bramlands Aviation, complete less main and tail rotors.
| | |
| --- | --- |
| | |