Helicopter Westland Sea King HAS.5 Serial wa 895 Register ZA134 used by Fleet Air Arm RN (Royal Navy). Built 1981. Aircraft history and location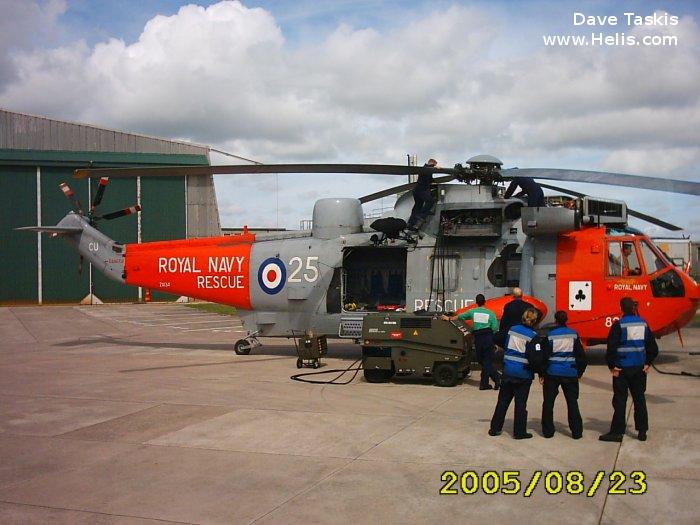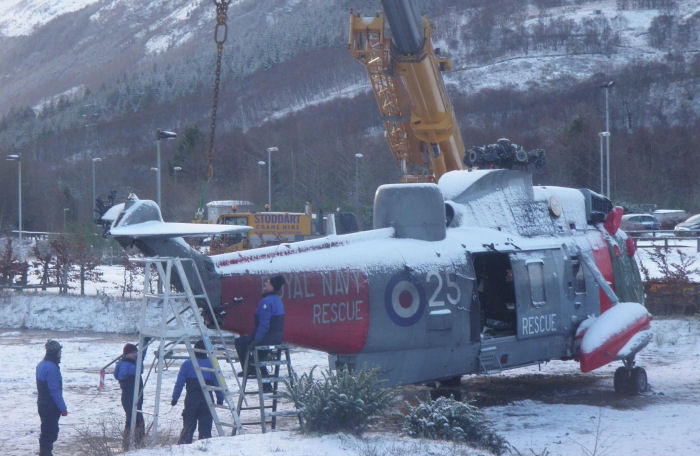 ZA134

RN in 1996 771Sqn. /824
2004 type HU.5SAR 771Sqn. /CU-825 771 NAS
2005-08-23

A

EGDR

D Site

with 771 NAS / 825-CU, on D Site apron at RNAS Culdrose 771 NAS



2008-06-27

B

EDHK
2008 on static display during SAR-Meet in Kiel-Holtenau, Germany SAR Meet 2008



2012-05

C

EGPK

Westland Sea King HU.5 HU.5 type based at HMS Gannet (Prestwick) with the SAR Flight
2015-01-17

D

Lochaber MRT
as /25 callsign Rescue 177 being rescued itself after suffering a mechanical fault. Was airlifting members of Lochaber Mountain Rescue Team up to the CIC Hut on Ben Nevis to search for two climbers reported missing on Ben Nevis.