Helicopter Westland Sea King HAS.5 Serial wa 895 Register ZA134 used by Fleet Air Arm (Royal Navy). Built 1981. Aircraft history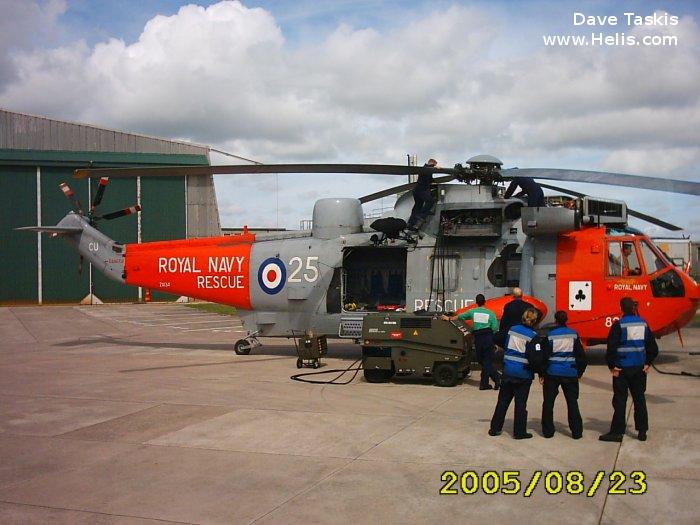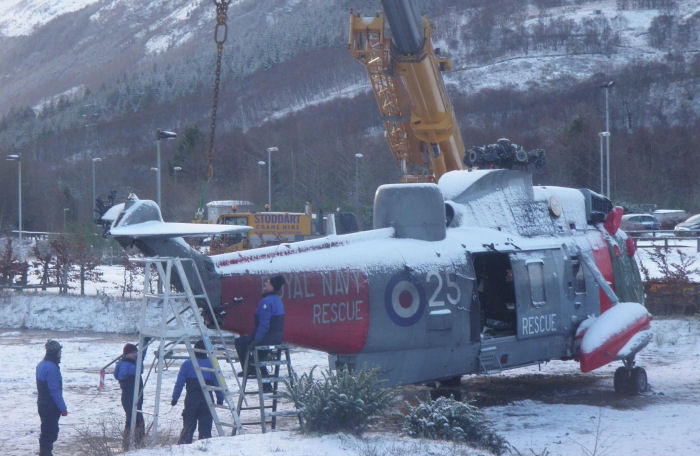 ID
New Layout

ZA134


Fleet Air Arm
RN in 1996 771Sqn. /824
2004 type HU.5SAR 771Sqn. /CU-825

ZA134


Fleet Air Arm
RNAS Culdrose D Site ( 23-aug-05 )
23Aug05 with 771 NAS / 825-CU, (pic1) on D Site apron at RNAS Culdrose

ZA134


Fleet Air Arm
Kiel-Holtenau ( 27-jun-08 )
SAR Meet 2008
2008 (pic2) on static display during SAR-Meet in Kiel-Holtenau, Germany

ZA134


Fleet Air Arm
Westland Sea King HU.5
Prestwick ( may-12 )
May12 HU.5 type based at HMS Gannet (Prestwick) with the SAR Flight

ZA134


Fleet Air Arm
Lochaber MRT ( 17-jan-15 )
17jan15 as /25 callsign Rescue 177 (pic3) being rescued itself after suffering a mechanical fault. Was airlifting members of Lochaber Mountain Rescue Team up to the CIC Hut on Ben Nevis to search for two climbers reported missing on Ben Nevis.