Helicopter Aerospatiale AS350C AStar Serial 1019 Register I-ECBA F-GHOE CS-HBJ D-HMFG G-BNAS C-GMLT used by fin air trade sas ,Heli-Union ,McAlpine Helicopters. Built 1978. Aircraft history and location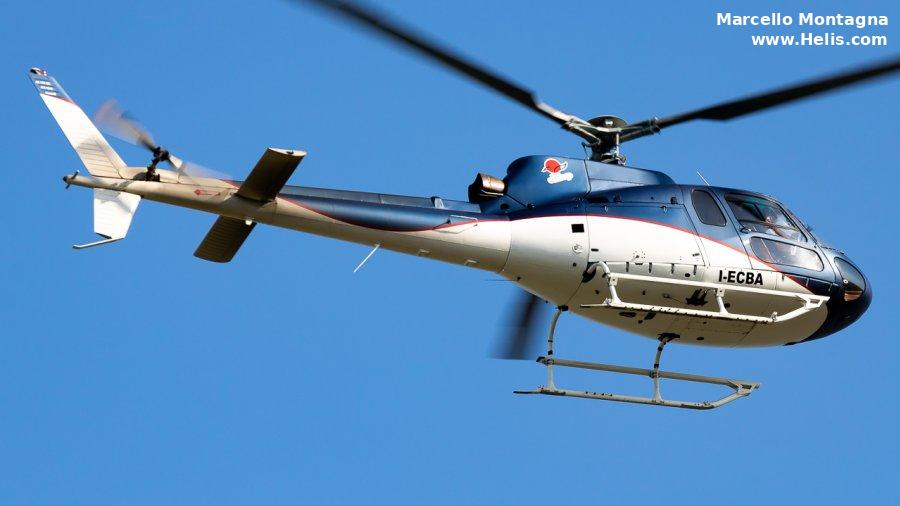 C-GMLT

-
1982-08
Heli-Quebec Ltee at Bellefeuille, QC, canc Aug82
-
Les Helicopteres Trans Canada at Les Cedres, QC Aug82-May86



G-BNAS

McAlpine Helicopters
McAlpine Nov86-Feb88, AS350B type



D-HMFG

-
Germany, to CS-HBJ



CS-HBJ

-
Heliservico, Sociedade Portuguesa de Exploracao de Meios Aereos, Lda, lsd Heli Union



F-GHOE

Heli-Union
Heli Union Nov91-Jun93 , AS350BA type
fin air trade sas
Fin Air Trade SAS Jun/Dec 1993
-
France Dec93-Oct06



I-ECBA

-
Elicompany from 2007
2018 still
-
2022

A

LIRN
In use by Elitop.
2022-05

A

LIRN
in landing at Napoli Airport
photo courtesy Michelini Salvatore.