Helicopter Aerospatiale SA330E Puma Serial 1061 Register XW202 used by Royal Air Force RAF. Built 1971. Aircraft history and location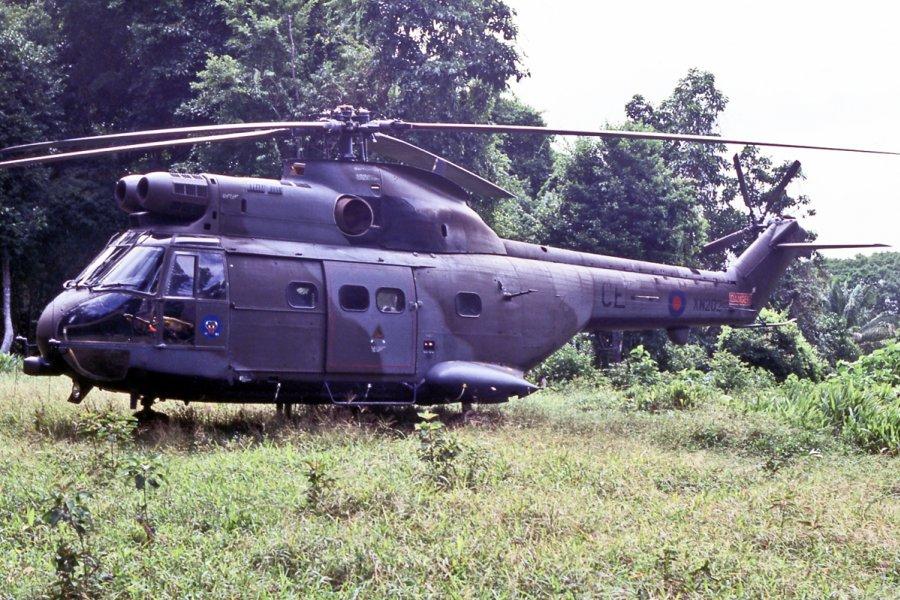 XW202

Royal Air Force
1971

A

Hayes
HC.1 built by Westland at Hayes. Also allocated Fairey c/n f.9749.
1983
FC
HC.1 type 240 OCU
1984-08-07
FC

B

EGDC
HC.1 type stop at Chivenor 240 OCU
1991-08-14
operating in Belize -- shut down in a jungle clearing whilst on boarder patrol


1997
27 (r)Sqn.
2000-07-28

C

EGLF
SBAC Air Show 2000 in support role at SBAC Farnborough Air Show
2009-03

D

EGOS
Spares recovery to Shawbury store by Mar 2009
2014-05-14

E

Strensall AMSTC
G I Airframe 14 May 2014 By road from Shawbury to Strensall Barracks, nr York. Displayed without main rotors or engine platform on upper fuselage.