Helicopter Boeing-Vertol CH-47C Chinook Serial b-868 Register ZD576 N37079 used by Royal Air Force RAF ,Boeing Helicopters. Built 1984. Aircraft history and location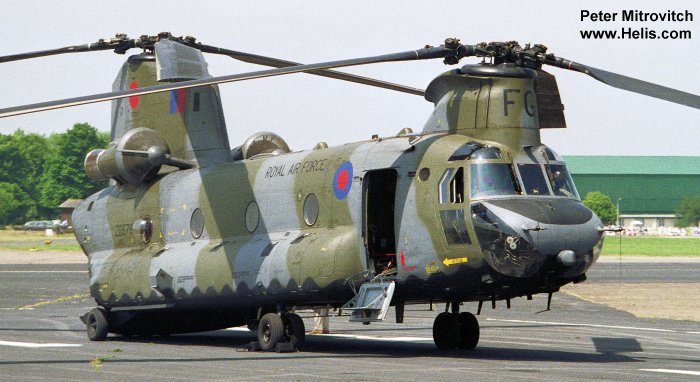 N37079

Boeing Helicopters
1984

A

Boeing / Ridley Park
Boeing Vertol toward ZD576

For ZD576 see also:
1994 ch-47d c/n M.7010





ZD576

Royal Air Force
RAF Chinook HC1
Ex N37079 ff 1984
arr UK Dec 1984
dd to RAF 22 Dec 1984
To 240 OCU/FG by 1988 still 1990
to Persian Gulf as BFME/G by 1991
18Sq/G by 1992
18Sq/BC by 1993 18 Squadron
1989-06-18
18jun89 as HC.1 type /FG 240 OCU at RAF Odiham 240 OCU


1991 240 OCU /FG desert c/s 240 OCU
cnvt. to Chinook HC2 c/n M.7010.