c/n 62-054
Written off 1979
Helicopter Sikorsky HH-52A Sea Guard Serial 62-054 Register 1376 used by US Coast Guard USCG. Aircraft history and location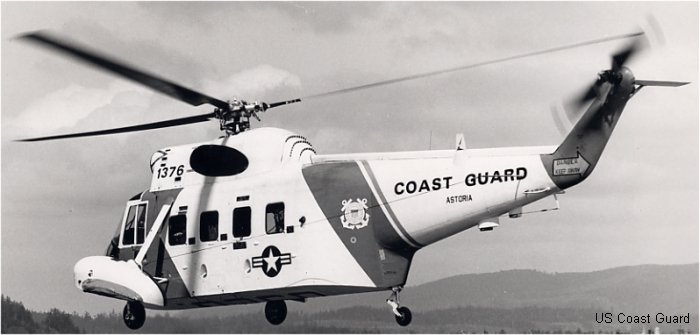 For 1376 see also:
hss-1 c/n 58-1376





1376

US Coast Guard
1979-01-17
Sikorsky S-62C c/n 62-054, ff?
del USCG as HH-52A Seaguard 1376 unk
w/o 17Jan79.

A

KOPF
CGAS Miami
w/o 17 at Opa Locka Airport, Florida midair collison with Bell 47G N2873B during landing descent in a takeoff climb. Both aircraft had been cleared by tower along parallel flight paths, but were not advised of each other. 5 fatalities (4 USCG) Coast Guard Air Station Miami
I watched the acident very close to our(CG) helo pad. 1376 never saw the ascending Bell because they had nose up to decrease speed and and power in a retarded setting. Sad to loose our whole crew for NO REASON. BELL FLOWN BY FOREIGN STUDENT and Dade County Air controllers had too much overlapping traffic.