Helicopter Sikorsky CH-124 Sea King Serial 61-283 Register 12417 4017 used by Canadian Armed Forces ,Royal Canadian Navy (1945-1968). Built 1965. Aircraft history and location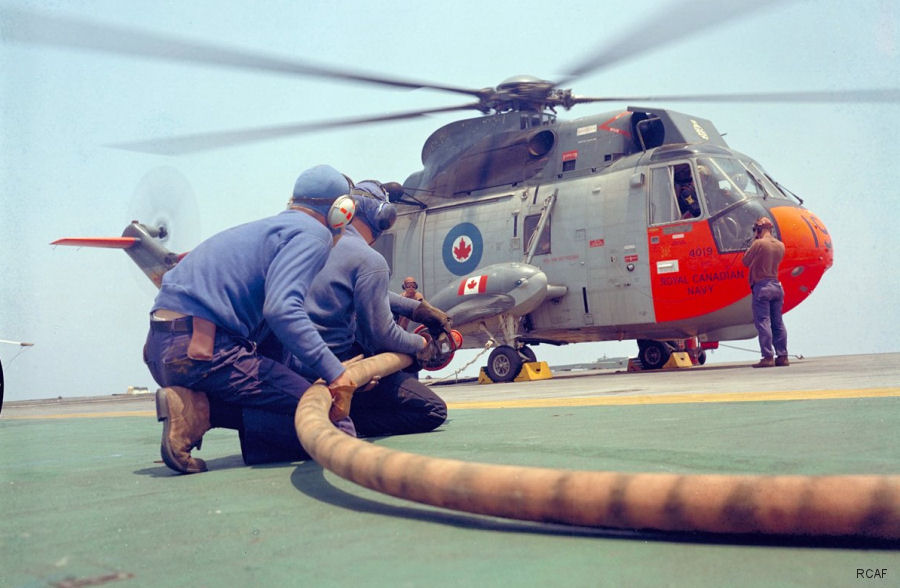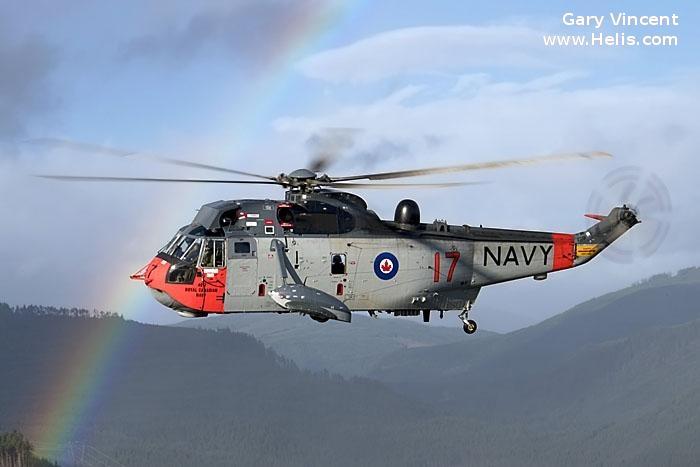 For 4017 see also
a109luh 13667





4017

Sikorsky S-61B, c/n 61-283, del Royal Canadian Navy as CHSS-2, 4017, 1965
to CH-124A as 12417 Oct1968




12417

CAF
ex 4017
2010-05-28
417

A

US NYC

Fleet Week 2010

Ranged on deck aboard HMCS Athabaskan during visit to Hudson River, NY in late May 2010.
2018-07

B

CYAW
Jul18 asg 12wing, refueling and painted in original Royal Canadian Navy livery for cross country flight before retirement Canadian Sea King Going Out with Style



2018-09
Sep18 in Operation LENTUS 18-05, wildfires in Okanagan, BC RCAF Aircraft in Okanagan Region Wildfires
2018-11-27
27nov18 near Victoria, BC before the December retirement of the Seaking after 55 years of Canadian service.