Helicopter Sikorsky HH-52A Sea Guard Serial 62-061 Register 1382 used by US Coast Guard. Built 1964. Aircraft history and location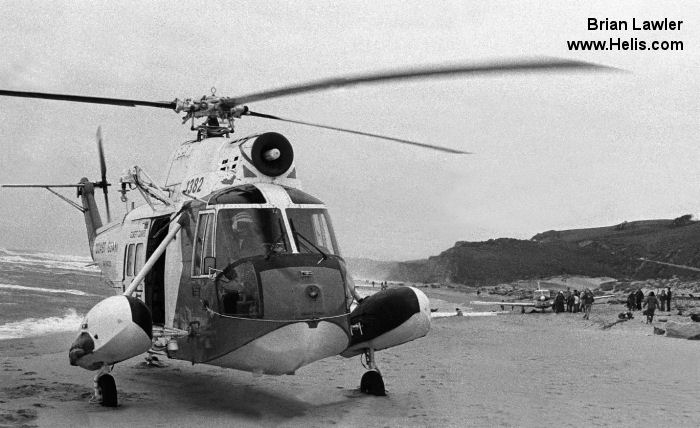 For 1382 see also:
sa330b c/n 1382





1382

US Coast Guard
1964-02-19
Sikorsky S-62C
USCG HH-52A Seaguard d/d 19feb64 to CGAS Los Angeles
30oct65 tp CGAS Miami
12nov65 to CGAS St. Petersburg
15jul66 to CGAS Savannah Coast Guard Air Station Miami
1973 asg CGAS San Francisco at Pescadero Beach in California during a rescue of a small plane, visible at center, that had made an emergency landing on the beach Coast Guard Air Station San Francisco


wfu and xfer Aberdeen Proving Grounds, MD for survivability tests, unk
Marked "Bulwinkle / Polar Sea Flying Circus."