Helicopter Eurocopter AS532U2 Cougar Serial 2419 Register S-419 F-ZKBD used by Koninklijke Luchtmacht (Royal Netherlands Air Force) Eurocopter France. Built 1996. Aircraft history and location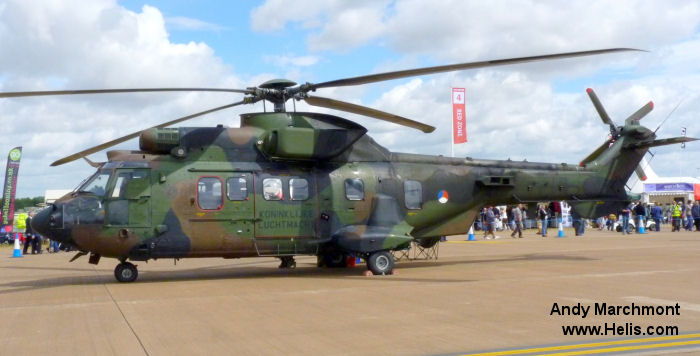 F-ZKBD

Eurocopter France
1996

A

LFML
Eurocopter toward S-419



S-419

Koninklijke Luchtmacht

2018

Eurocopter AS-532U2 Cougar Mk.2, c/n 2419, ff?
del RNLAF as S-419, unk
current.
2003-06-20

B

EHTW
2003 RNLAF AIR DAYS 20+21jun03 300Sqn. at "2003 KLu open dagen" 300 Squadron
2010-07-17

C

EGVA
at RIAT airshow, RAF Fairford, UK


KLU
9May11 stored/wfu
after short stored/wfu return service
2012-07

D

Gulf of Aden
- Dec12 300Sqn. operation Ocean Shield embarked Hr. Ms. Rotterdam L800 Combined Task Force 150
2013-08

D

Gulf of Aden
- Dec13 300Sqn. operation Atalanta embarked Zr.Ms. Johan de Witt Combined Task Force 150
2019-05-23
Exercise Baltic Protector May 2019, embarked Zr.Ms. Johan de Witt for Exercise Baltic Protector and cross decking with HMS Albion.