Helicopter Westland Wasp Serial f.9570 Register NZ3906 XS543 used by Royal New Zealand Navy ,Fleet Air Arm RN (Royal Navy). Built 1964. Aircraft history and location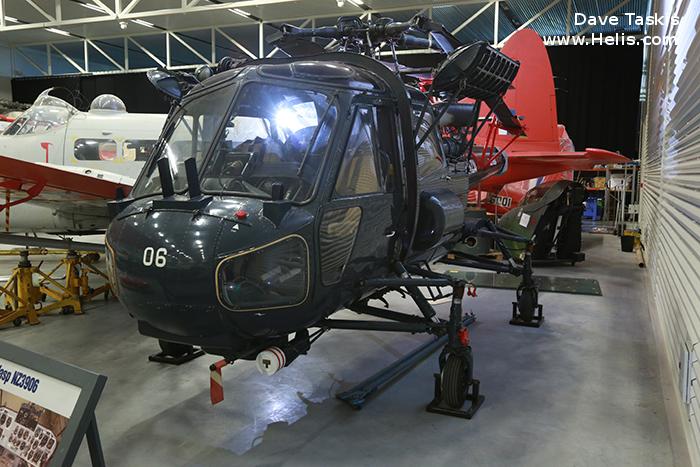 XS543

d/d 3 Apr 1964 to RN, Fleetlands Apr 1964 to Sembawang store by Jun 1964, Sembawang Flt/420-S by Nov 1966 until c Nov 1971, returned to the UK aboard HMS Triumph late 1971 and to RNAY Fleetlands by Mar 1972. To RNAY Wroughton by Oct 1973 until at least Jul 1976, 829 Sq Scylla Flt/432 by Apr 1977 until at least Sep 1978, 703 Sq/602 by Jul 1982. To RNZN.



NZ3906

Ex RN XS543. To RNZN - left Portsmouth aboard HMNZS Wellington Oct 1982. Retired 1995, sold to Westlands.
1998

A

NZOH

Exhibit

Presented to RNZAF museum at Ohakea by Westland in until May 2007
2007

B

RNZAF Museum

Storage

Stored in No 3 hangar at Wigram (wsw of Christchurch), when Ohakea wing of the museum closed in .
2016-11-09

B

RNZAF Museum

Storage

in 3 Sq markings at RNZAF Museum, Wigram, in storage.