Helicopter Westland Sea King Mk.41 Serial wa 761 Register 89+57 used by Marineflieger (German Navy ). Built 1973. Aircraft history and location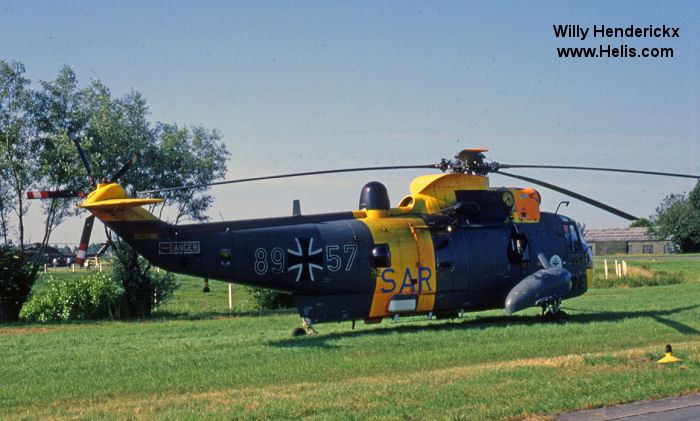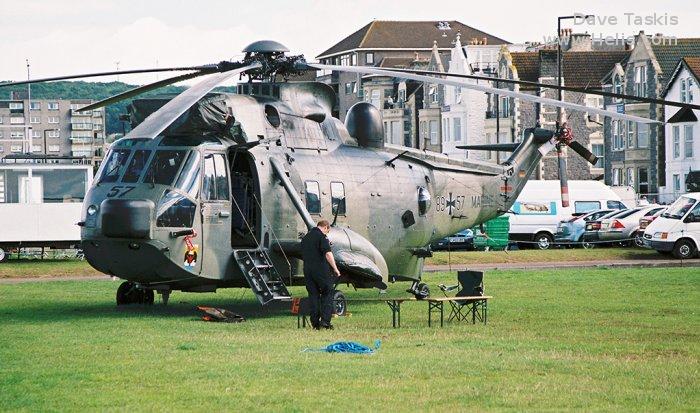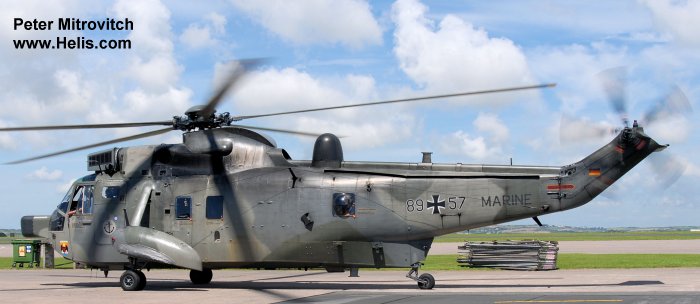 89+57

Marineflieger
Marineflieger Mk41 MFG-5
1980-07

A

EBFN
Jul80 at Kiksijde Belgium for NATO SAR helicopter competition NATO SAR Meeting 1980


2007-07-29

B

Weston Beach Gardens
Helidays 2007 with MFG5, at Weston-super-Mare Beach Gardens for Helidays 2007


2007-07-31

C

EGDR
at RNAS Culdrose for Air Day, UK


2017-06-27

D

DECUX
at Cuxhaven, Elbe (A511) ship inspection
2018-09-06

E

EGDP
Visiting 6 Sep 2018 MFG3 visited Helioperations at Portland, after flying off FGS Bonn.
2018-09-10

F

EGTE
Visiting Visited Exeter on 10 Sep 2018 from MFG5.