1941 to present

53 6 7 secs N - 4 20 15 secs W
Dinas Dinlle
ICAO: EGCK
IATA:
Elevation: 14 feet
Wales Air Ambulance launched its North Wales service from Dinas Dinlle in Jul 2003.
As a result of the
UKSRR
SAR service main contract award from Apr 2015,
Bristow
has been building new SAR facilities for the transition here from
22 Squadron
C Flt
Sea Kings
(from the
RAF Valley
site), on 1 Jul 2015.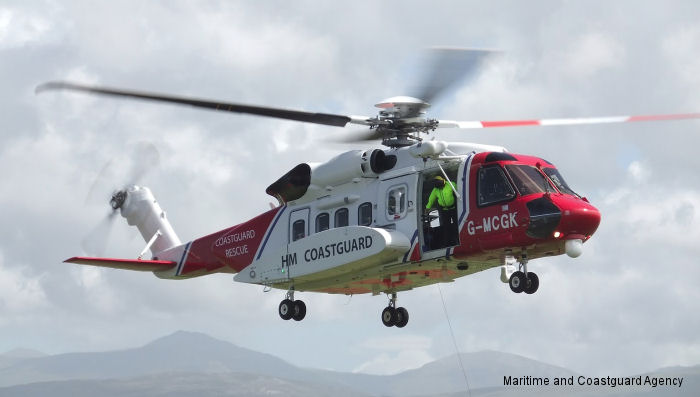 UK Coastguard Caernarfon Reaches 100 Rescues, 03-Sep-15 : UK Coastguard Caernarfon base, the third Bristow civilian search and rescue base to go live, has completed 100 taskings in just two months with their two Sikorsky S-92 helicopters.
By Date
|
By Serial