Satellite and aerial maps of Penzance Heliport (1964) with nearby locations
Toggle Map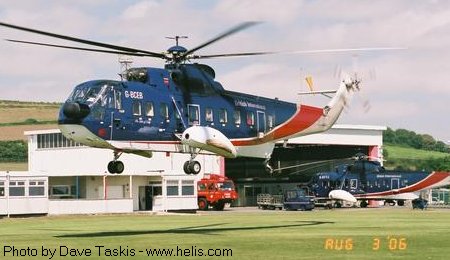 1964 to 2012

50° 7' 41'' N - 5° 31' 6.43'' W
Eastern Green
ICAO:
IATA: PZE
Elevation: 17 feet
The Heliport was opened on 1 Sep 1964 by the Mayor of Penzance (Councillor Alfred Beckerleg) and the Lady Mayoress.
Purpose built passenger and maintenance facility. British European Airways started operating from Land's End to the Isles of Scilly with Sikorsky S61's. They moved to Penzance when it was finished. BEA became part of British Airways in the late 70's. The helicopter part was sold off in the mid 80's to Maxwell group (he of the pension scandal), when it became British International. In the early 90's CHC bought the company, but sold it to the present owners Veritair in 1999-2000.
S61's
operated from here include G-ASNL, G-BDDA, G-BEON, G-ATBJ, G-AYOY, G-BCEA, G-BFFJ, G-BCEB.

After a series of rumours in 2008 and 2009, BIH Managing Director Tony Jones announced on Tuesday 30 March 2010 that an agreement to sell the heliport land to Sainsburys (a major UK food retailer) had been concluded. The sale is still subject to local planning consents for a new store, in an area already well served by food supermarkets. Plans are still being finalised for future relocation to either Lands End/St. Just (EGHC) or
Newquay Cornwall Airport
for the 2011 season.
BIH
or its predecessors have provided a helicopter service to the Isles of Scilly since 2 May 1964. The Heliport at
Eastern Green
finally closed on 31 Oct 2012 and the move to another site never happened; the service to the Scilly Isles has ceased.
Plans have been announced to re-start a helicopter service from
St Just
by the
Isles of Scilly Steamship Company
by May 2018 and from a
nearby site
(to be constructed) by
Penzance Heliport Ltd
by 2019.
With the closure of the original heliport, the ICAO code EGHK was held in abeyance and was transferred to the new location for the commencement of services in Mar 2020.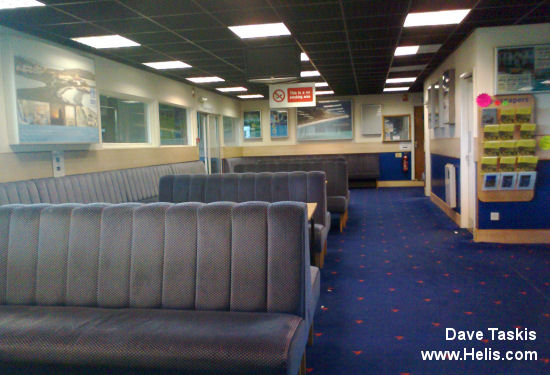 ---
Unfortunatly, the heliport has now been demolished, and construction for a new Sainsburys supermarket has begun. The heliport will be greatly missed by residents of Penzance, the Isles of Scilly, and holiday-makers to Scilly.

List of aircraft and events at Penzance Heliport (1964)

Login to Edit
By Date
|
By Serial
Type
Serial
Dates
S-61L
G-BCEB
09jul80 aug03 21sep06 17jun07 aug07 29may09
S-61N
G-ATBJ
25jul02 21sep06
S61N.MK2
G-ASNL
01aug81
S61N.MK2
G-ATFM
18aug09
S61N.MK2
G-BFFJ
29may06 29may09 aug09 22jul11 05jul12