12° 0' 0.00'' N - 48° 0' 0.00'' E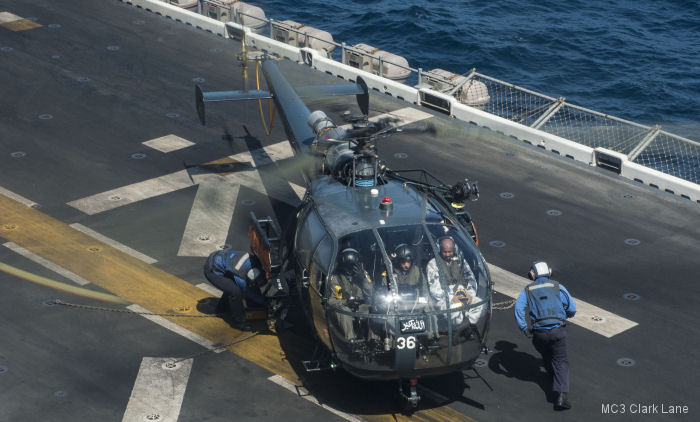 Pakistan Navy Alouette III on USS Makin Island, 20-Jan-17 : An ill sailor from PNS Tariq, on patrol in the Gulf of Aden, was evacuated to the USNS Amelia Earhart (T-AKE 6) and then flown to the USS Makin Island (LHA-8) for medical treatment.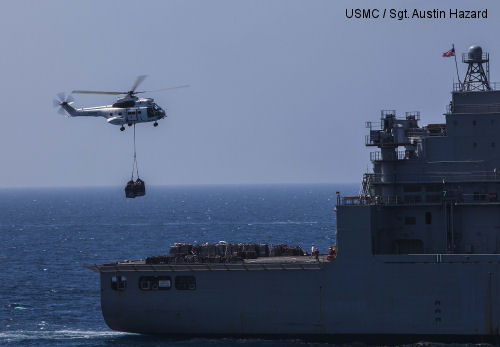 US Merchant SA-330 Puma supports the fleet, 31-Mar-14 : GULF OF ADEN by Sgt. Austin Hazard, 22nd Marine Expeditionary Unit - A U.S. Merchant Marine SA-330 Puma helicopter drops supplies on the flight deck of the USS Bataan (LHD 5) during a replenishment at sea with the USNS Richard E. Byrd (T-AKE 4) dry cargo/ammunition ship.
By Date
|
By Serial