1917 to present

42 36 40 secs N - 82 50 1 secs W
20mile NE of Detroit, Michigan
ICAO: KMTC
IATA: MTC
FAA: MTC
Elevation: 580 feet
From 1917 the airfield used as Army/Air service. In 1947 the airfield renamed in Selfridge Air Force Base. In 1971 the airfield renamed again to Selfridge Air National Guard Base.
In 1966 the United States Coast Guard arrived at the base. They have a own site on the NW site of the field, named CGAS Detroit.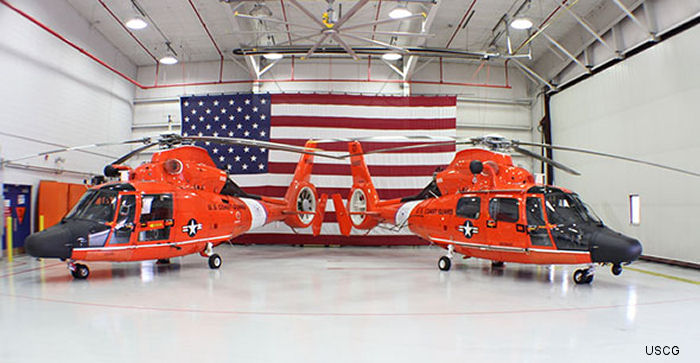 USCG 93rd upgraded MH-65D Dolphin To Detroit, 26-May-15 : The US Coast Guard delivered its 93rd upgraded MH-65D Dolphin short range recovery helicopter to Air Station Detroit May 8, 2015. Now, all air stations with SRR helicopters have the upgraded MH-65D
By Date
|
By Serial