Satellite and aerial maps of MCAS New River with nearby locations
Toggle Map
1941 to present

34° 42' 25.92'' N - 77° 26' 43.07'' W
2nm SW of Jacksonville, NC
ICAO: KNCA
IATA:
FAA: NCA
Elevation: 26 feet
Marine Corps Air Station New River is a helicopter and tilt-rotor base in Jacksonville, North Carolina near amphibious assault training facility Marine Corps Base Camp Lejeune. In 1972, New River airfield received the name of McCutcheon Field for Brigadier General Keith B McCutcheon, one of the fathers of Marine Corps helicopter aviation.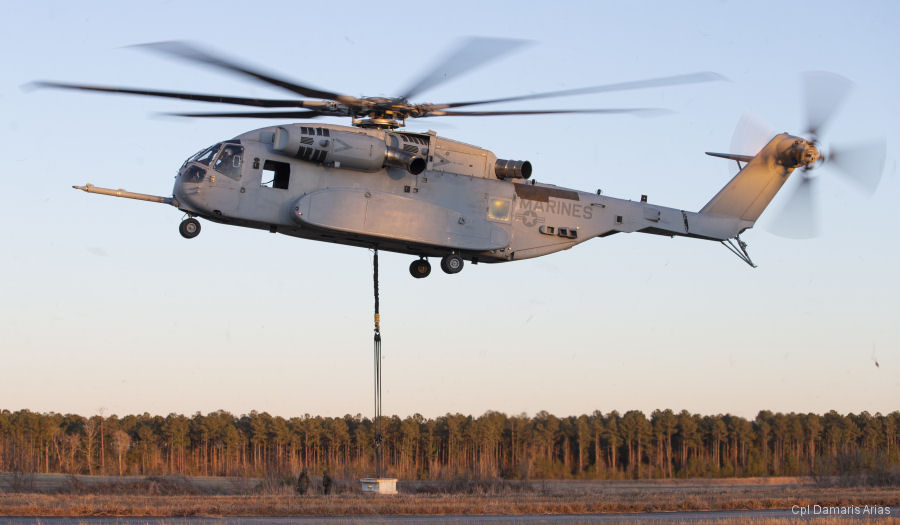 VMX-1 Conducting Flight Tests of CH-53K, 26-Feb-21 : #CH53K Marine Operational Test and Evaluation Squadron VMX-1 completed more than 25 flight hours in the Sikorsky CH-53K King Stallion since testing began last January 15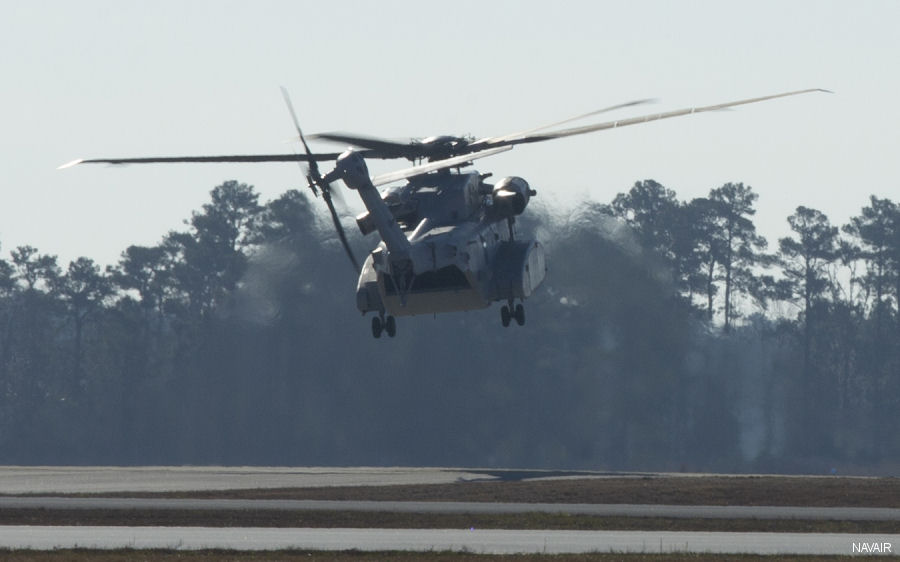 First Fleet Flight for CH-53K, 20-Jan-21 : #FleetFlight VMX-1 flew the first non-developmental flight of the Sikorsky CH-53K King Stallion, the future US Marine Corps' heavy-lift helicopter.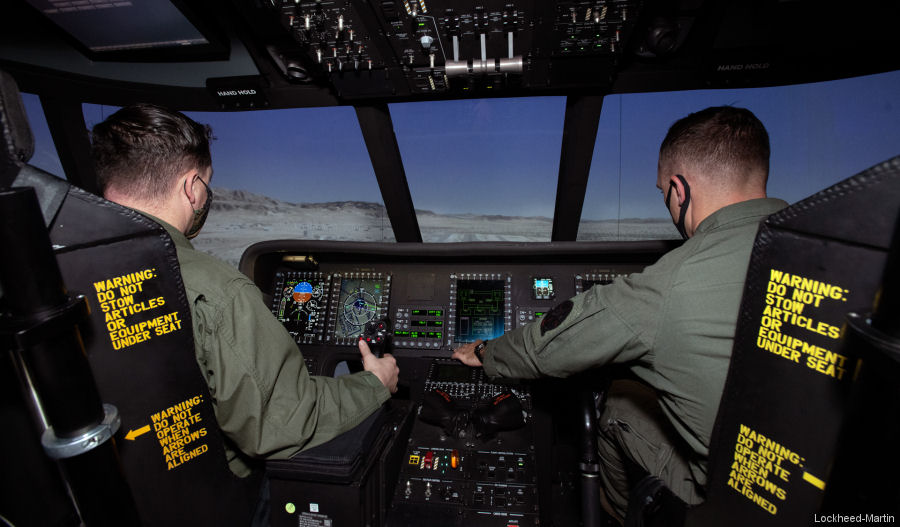 Marines CH-53K Simulator Ready, 02-Dec-20 :

#simulator Containerized Flight Training Device (CFTD), Helicopter Emulation Maintenance Trainer (HEMT) and Composite Maintenance Trainer (CMT) for the Marines future heavy helicopter CH-53K King Stallion are ready in MCAS New River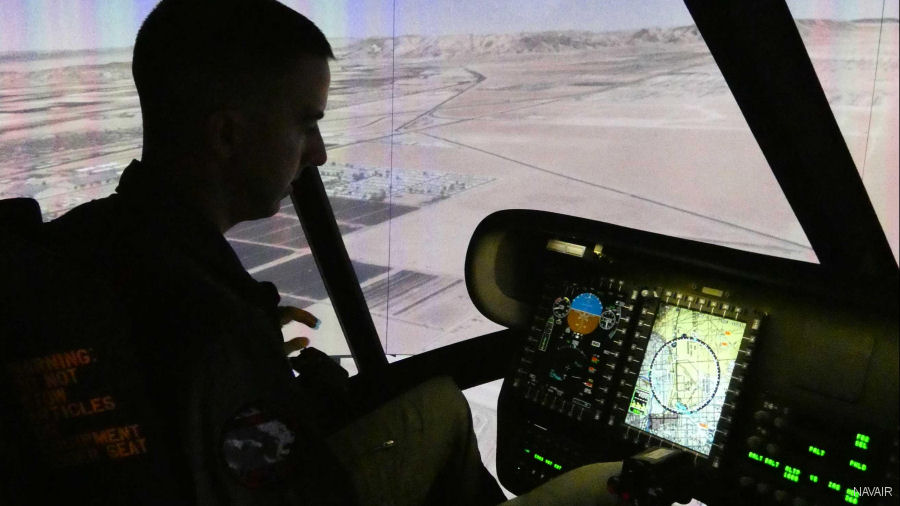 CH-53K First Simulator Ready, 04-May-20 : #simulator Marine Corps Air Station (MCAS) New River in Jacksonville, NC has the first Containerized Flight Training Device (CFTD) simulator for the USMC future heavy lift helicopter Sikorsky CH-53K King Stallion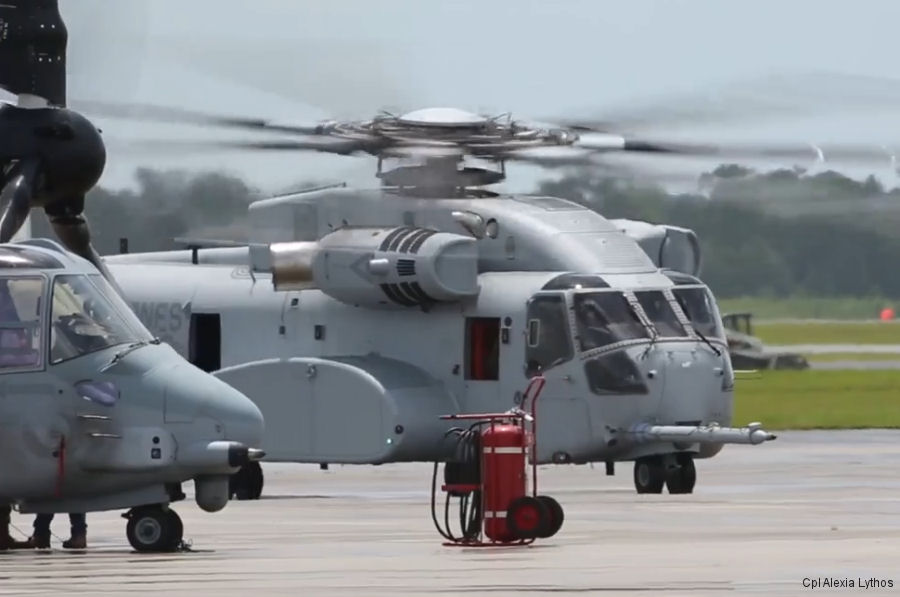 New Hangar at MCAS New River for CH-53K, 12-Oct-19 :

#NewRiver The Center for Naval Aviation Technical Training (CNATT) has a new hangar at Marine Corps Air Station (MCAS) New River, NC for the new CH-53K King Stallion helicopters slated to arrive in the near future
28-Nov-18 - HMLA-167 Transitioned to AH-1Z Viper #Viper
16-May-18 - First CH-53K Delivered to US Marine Corps


12-Apr-17 - First Japanese V-22 Osprey Crew Chief
23-Jul-16 - Osprey Training Squadron VMMT-204
15-Jun-15 - Marines MV-22 Osprey First Landing on Dutch Ship
31-Mar-15 - Marines HMHT-302 Receives New Hangar
24-Jun-14 - VMR-1 CH-46 conducts mass casualty drills
03-Jan-13 - New hangar at MCAS New River