45° 42' 47.88'' N - 8° 41' 57.01'' E
ICAO: LILG
IATA:
Elevation: 863 feet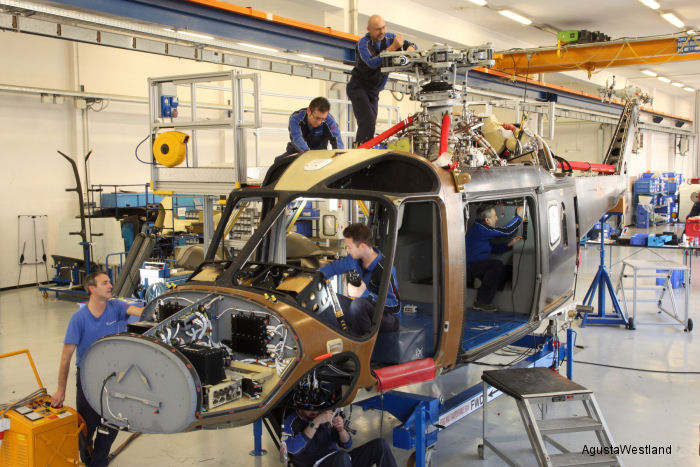 AW169 Full Scale Production Underway, 09-Jan-15 : AgustaWestland new generation AW169 4.5-tonne class helicopter has entered full scale production at Vergiate facility in Italy. A second final assembly line is planned at Philadelphia USA.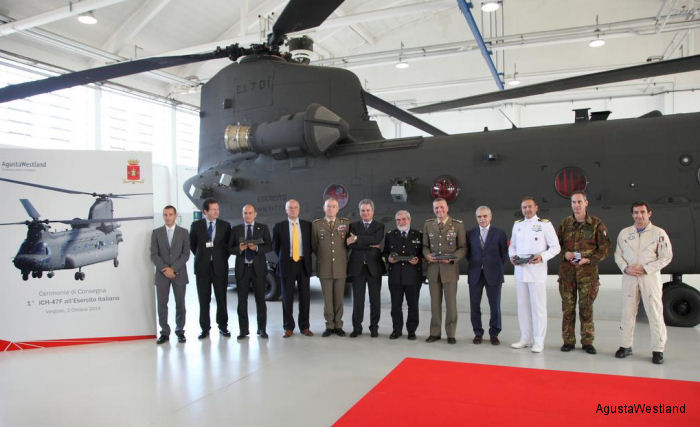 Italian Army Received First Two ICH-47F Chinook, 02-Oct-14 : AgustaWestland is pleased to announce that the Italian Army has taken delivery of its first two ICH-47F Chinook helicopters during an official ceremony held at Vergiate plant (Italy) today. The ceremony was attended by the Italian Army Chief of Staff Gen. Claudio Graziano, the Director of ARMAEREO Lt. General Domenico Esposito and representatives from the industry.
By Date
|
By Serial