Satellite and aerial maps of Tolemaida with nearby locations
Toggle Map
4° 14' 41.28'' N - 74° 38' 59.59'' W
ICAO: SKTI
IATA: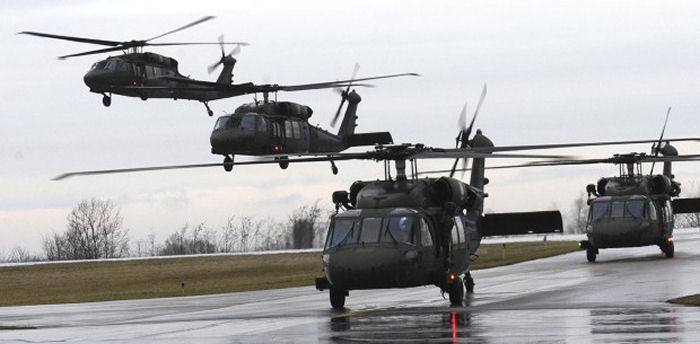 Colombia to Support Black Hawk in Latin America, 04-Aug-16 : Formed in 2012, Sikorsky Colombia operates a Black Hawk depot repair facility fully tooled and equipped to provide complete airframe structural repairs and is now offering its services to Mexico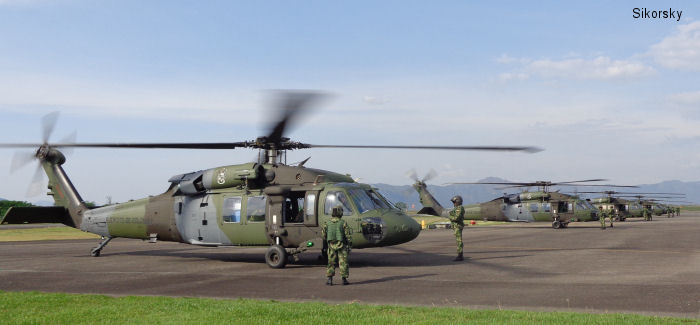 Five S-70i Black Hawks to the Colombian Army, 21-Mar-13 : Stratford, Connecticut - The Colombian Army has formally inducted five new Sikorsky S-70i multi-mission helicopters into its fleet of Black Hawk aircraft. Colombia is the first South American country to buy the S-70i Black Hawk helicopter variant from Sikorsky Aircraft, a subsidiary of United Technologies Corp.
Colombia In-Country Black Hawk maintenance, 10-Jul-12 : FARNBOROUGH AIR SHOW, London, United Kingdom - Sikorsky Aerospace Services (SAS) today announced the expansion of an existing contract that doubles the size of the in-country maintenance support team for the Colombian Army UH-60 BLACK HAWK fleet. The Colombian Army Aviation – part of the Army's Combined Arms Team – has acquired Scheduled and Unscheduled Maintenance Services for its fleet of UH-60 helicopters to ensure sustained support for operations mandated by the Colombian Army.