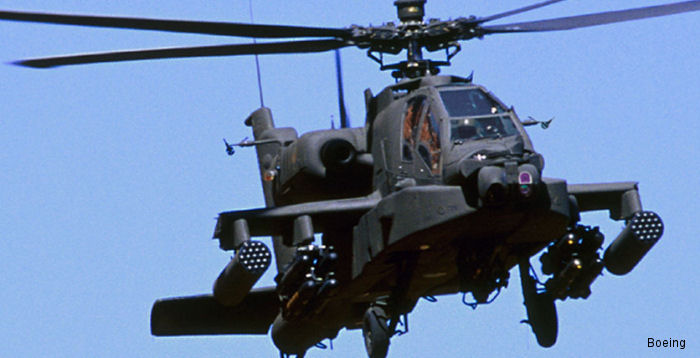 Boeing Support Center in Saudi Arabia, 26-Aug-15 : Boeing, Saudia Aerospace Engineering Industries (SAEI) and Alsalam Aircraft Company to create AH-64, CH-47 and AH-6i Support Center in Saudi Arabia.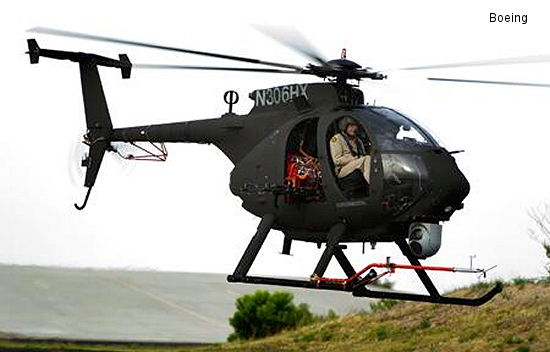 Boeing Flies Production AH-6i for the 1st Time, 01-May-14 : MESA, Ariz. - Boeing's AH-6i light attack/reconnaissance helicopter has flown for the first time in its production configuration, moving the program another step closer to full-scale production while continuing to prove the helicopter's close air support and attack capabilities.
List of Operators of Boeing H-6
From
Organisation with model H-6
2014






Construction Numbers on database of H-6 or its versions


C/N
Built as
Year
History
06-X001
2007
N106HX : At Mesa during
Boeing; Sep15

06-X002
2007
N206HX : Boeing MH-6X Unmanned Little Bird (ULB) UAV; 16jun09 p+
pictured (pic2) at Quantico as Autonomous Aerial Cargo+
17apr14 Office of Naval Research and Aurora Flight Scie+

06-X003
N306HX : Boeing Helicopters AH-6i

3 C/N.