Developed by
Airwork NZ
at Ardmore, New Zealand is the MBB/Kawasaki/Eurocopter Bk117-B2 with their engines replaced with Honeywell LTS 101-850B-2 which dramatically increase the maximum OEI hover weight. Received European EASA certification in March 2012, Canadian Transport certification in May 2013 and American FAA certification in April 2014.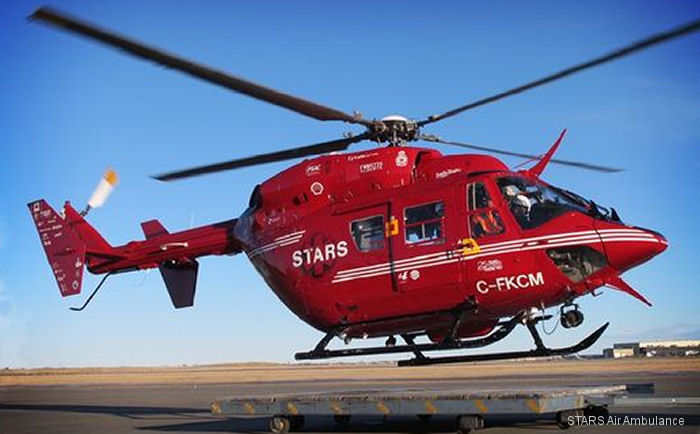 Airwork to Upgrade STARS BK117 Fleet, 18-Jan-17 : Airwork NZ will upgrade 3 of 8 Alberta's STARS (Shock Trauma Air Rescue Service) BK117-B2 to the BK117-850D2 type installing Honeywell LTS101-850B-2 engines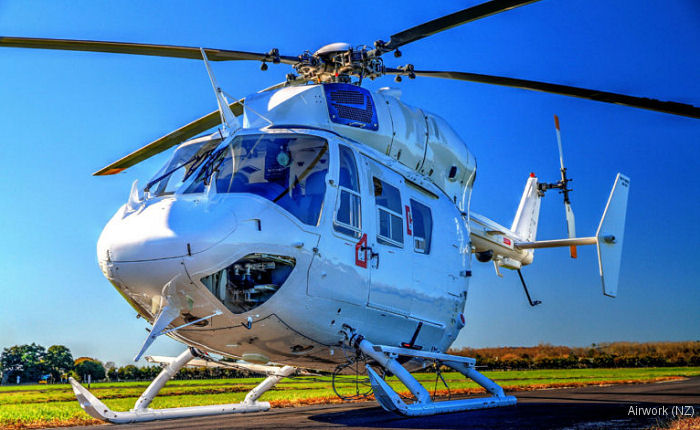 Three New Bk117-850D2 Upgrades, 10-Nov-16 : Airwork (NZ) has delivered in the last months three more upgrades on the Bk117B2 helicopter to the Bk117‐850D2 type powered with the LTS101‐850B‐2 engine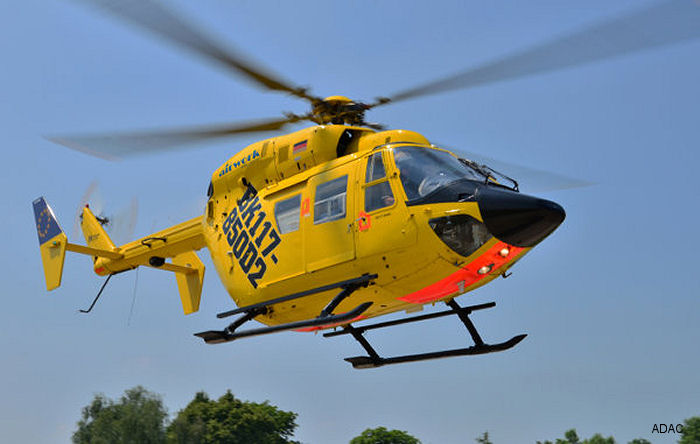 ADAC Upgrades 2 Aircraft to BK117-850D2, 19-Jul-16 : German emergency medical helicopter service ADAC Luftrettung upgraded 2 of its BK117-B2 aircraft with the enhanced LTS101-850B-2 engines. First European operator of the type.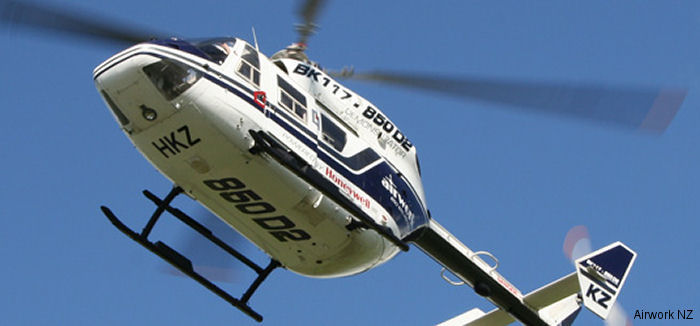 Indonesia STC for Airwork BK117-850D2, 14-Jun-15 : Airwork announce that with colaboration of PT Sayap Garuda Indah Heli SGI, the BK117-850D2 has gained STC certification with the Directorate General of Civil Aviation (DGCA) for Indonesia
List of Operators of Airwork NZ BK117-850D2
From
Organisation with model BK117-850D2
2010
2015