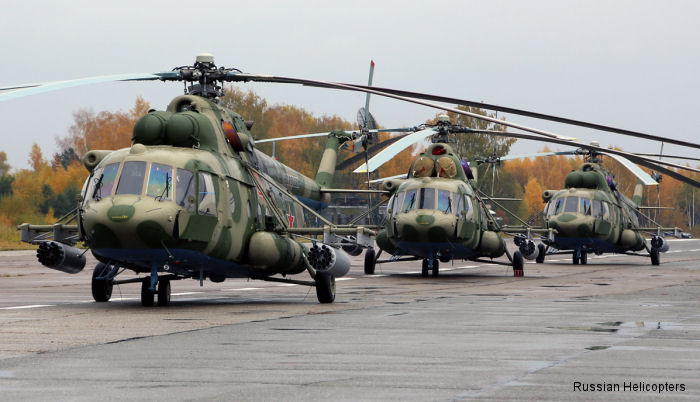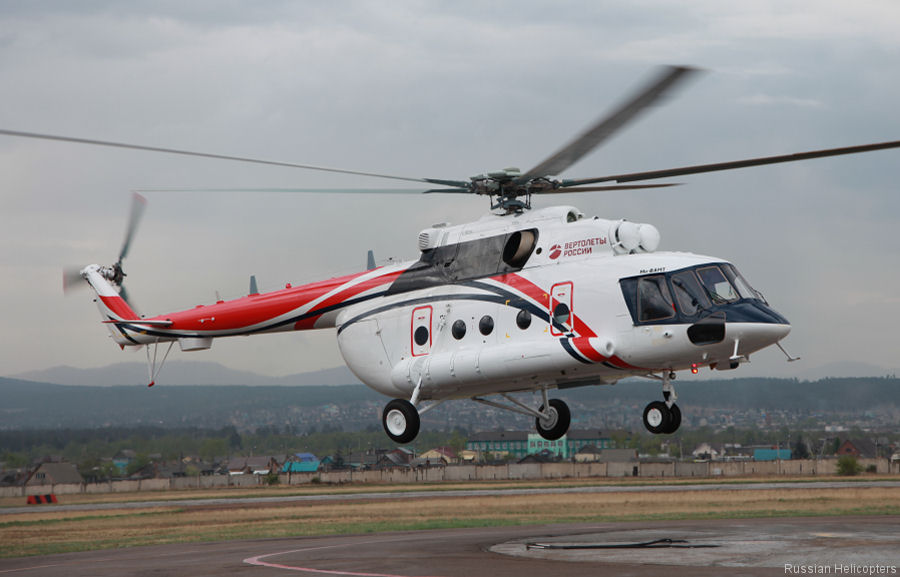 Mi-8AMT Arctic Enters Serial Production, 20-Jun-20 :

#Arctic Russian Helicopters started serial production of Mi-8AMT Arctic helicopters for civilian customers at the Ulan-Ude Aviation Plant. The helicopter has heating transmission parts for quick start of engines in extremely low temperatures and a range of 1400 km ~ 870 mi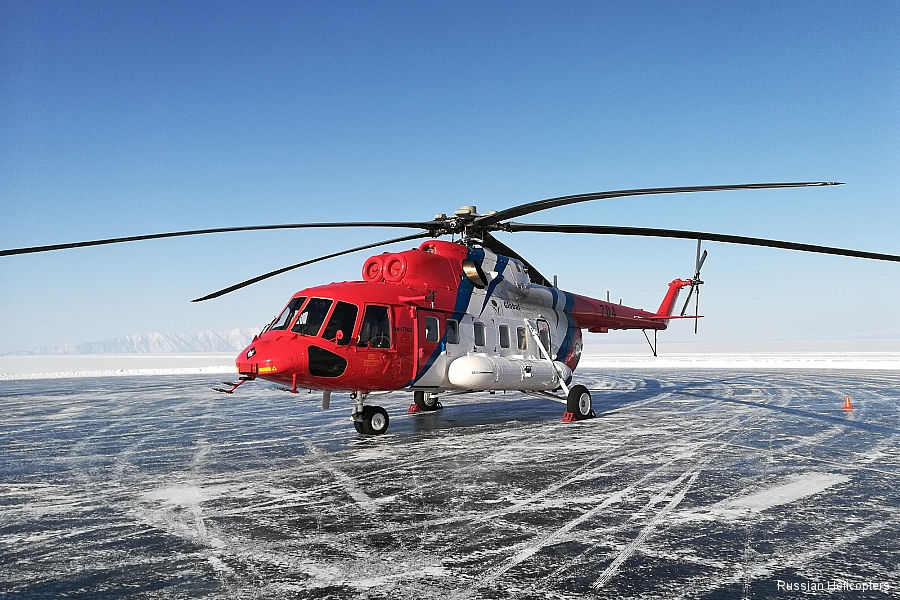 Mi-171A2 Set Record Speed at Baikal Mile Festival, 01-Mar-20 : #Speed Russian Mi-171A2 helicopter set a speed record of 268 km/h ~ 167 mph at a minimum altitude of 20 meters ~ 65 feet in close circuit of 1.6 km ~ 1 mile over the iced surface of Lake Baikal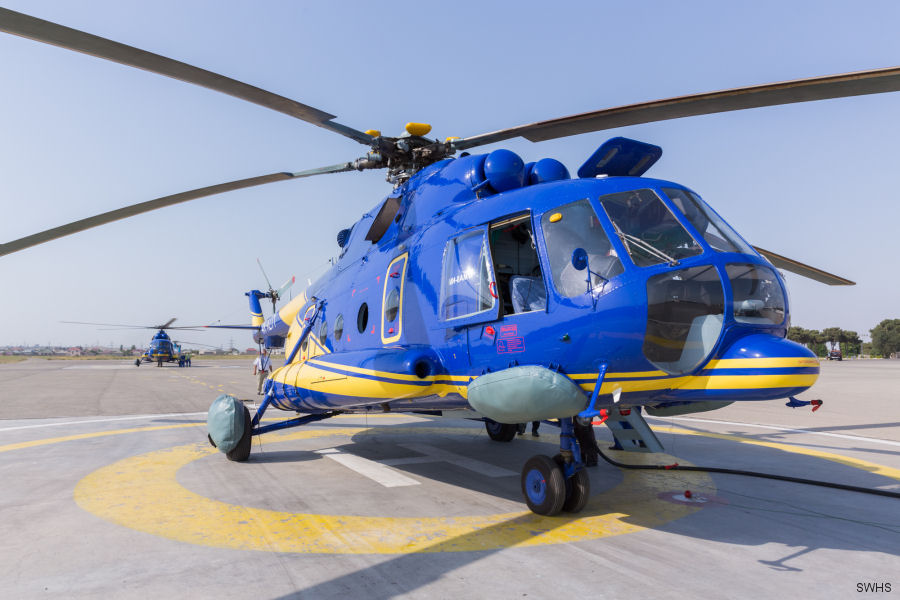 New Helicopter Service Center in Azerbaijan, 18-Dec-19 : #MRO Silk Way Helicopter Services (SWHS) and Russian Helicopters will build a new helicopter maintenance, repair and overhaul (MRO) center at Zabrat airport, Baku, Azerbaijan
Mi-171A2 Certified in India and Colombia, 01-Dec-19 : #Certificate New Russian helicopter Mi-171A received civilian certification in India and Colombia allowing deliveries to start. Already certified in Russia, approvals from China, South Korea, Brazil, Mexico and Peru among others are expected to follow soon
Model
Year
History
Mi-171C
Mi-171E
Mi-171 powered by VK-2500-03 engines for extreme temperatures (-58/+50 C)

Mi-171Sh
Mi-172
Produced by Kazan, the Mi-172 is a certified civilian transport variant

Mi-171
1991
Export version of Mi-8AMT

Mi-8AMT
1991
Third generation of the Mi-8/17, the Mi-8AMT is a multi-role helicopter developed at the Mil Moscow Plant and producted by Ulan-Ude plant. Powere ...

Mi-8AMTSh Terminator
1996
Mi-171A1
2005
Received type certification from Brazil National Civil Aviation Agency in 2005. Used by Atlas Taxi Aereo

CH-178
2010
Four Mi-17-V5 flown by Canadian Forces in Afghanistan

Mi-171A2
2014
The Russian Helicopters Mi-171A2 is powered by FADEC equipped Klimov VK2500 turboshafts, a KBO-17 integrated avionics suite and a new tail rotor. ...