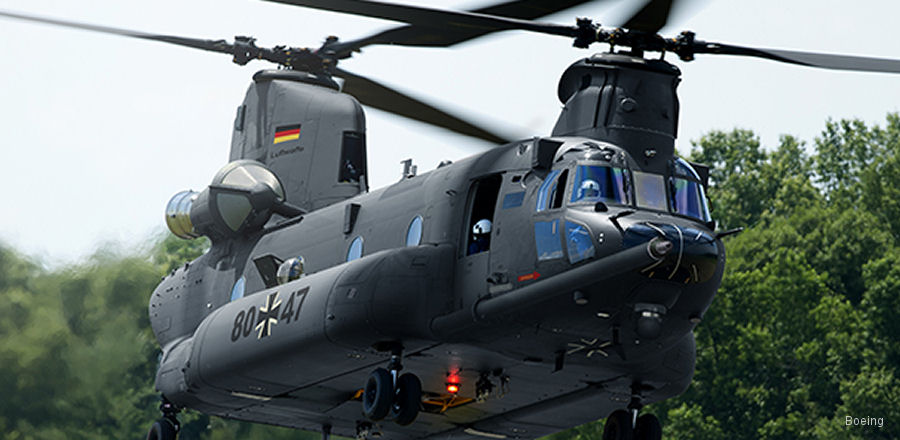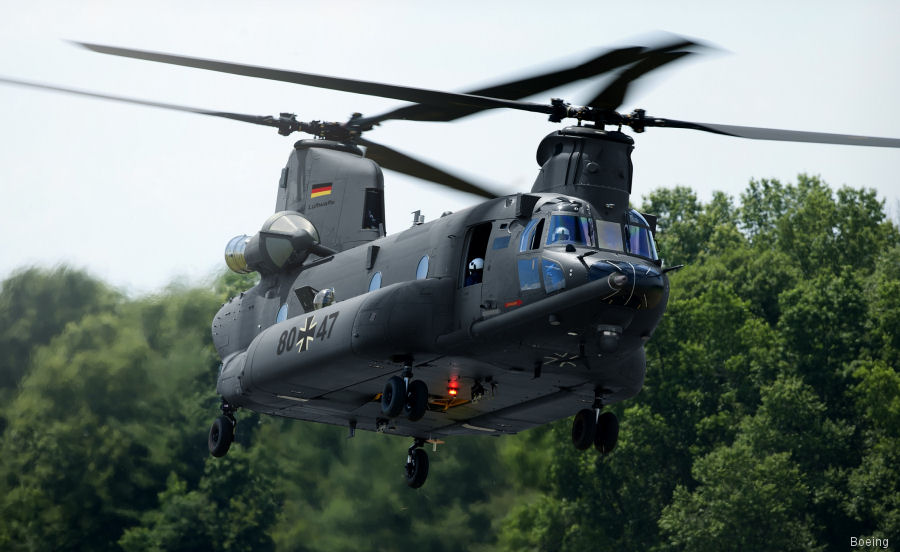 T55 Support in Germany for Chinook, 18-Sep-20 : #T55 Rolls-Royce Deutschland under license of Boeing and Honeywell will perform local support of the T55 engines if the CH-47 Chinook is selected in the Transporthubschrauber (STH) heavy-lift helicopter requirement to replace the current CH-53G fleet in the Bundeswehr
Chinook Block II New Advanced Rotor Blades, 17-Jan-20 :

#ACRB The Boeing Chinook Block II performed first flight with the new Advanced Chinook Rotor Blades (ACRB). The new blades adds 1,700 lbs / 771 kgs in lift capability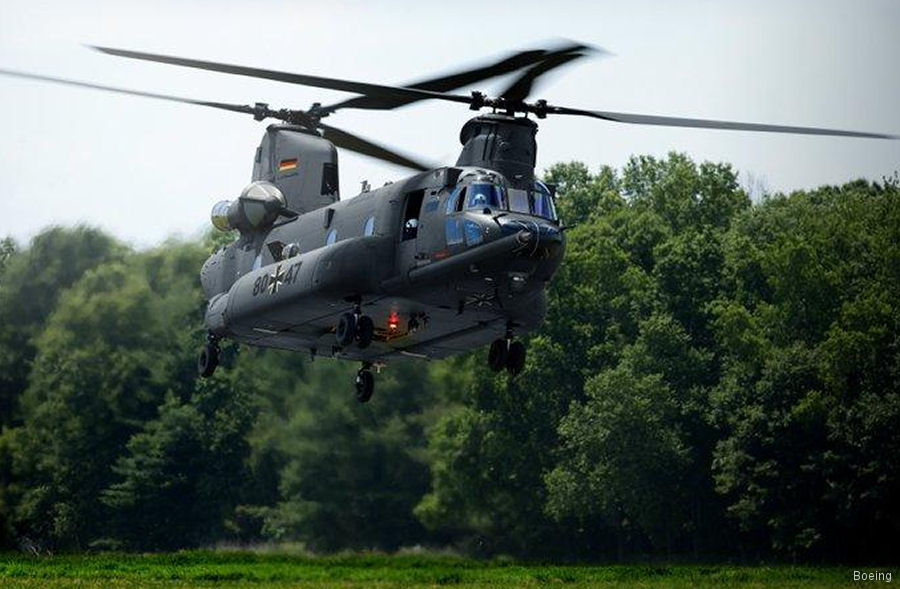 Boeing Submitted Chinook Proposal to Germany, 14-Jan-20 : #Chinook Boeing submitted its Chinook proposal to Germany's Heavy Lift Helicopter tender (STH, Schwerer Transporthubschrauber) to compete against the Sikorsky CH-53K. Ten German companies are part of the H-47 Chinook Team in a competition for 44/60 helicopters to replace the aging CH-53G
List of Operators of Boeing Future H-47 Chinook
From
Organisation with model Future H-47 Chinook






C/N
Year
History
M.8792
09-08792




1 C/N.