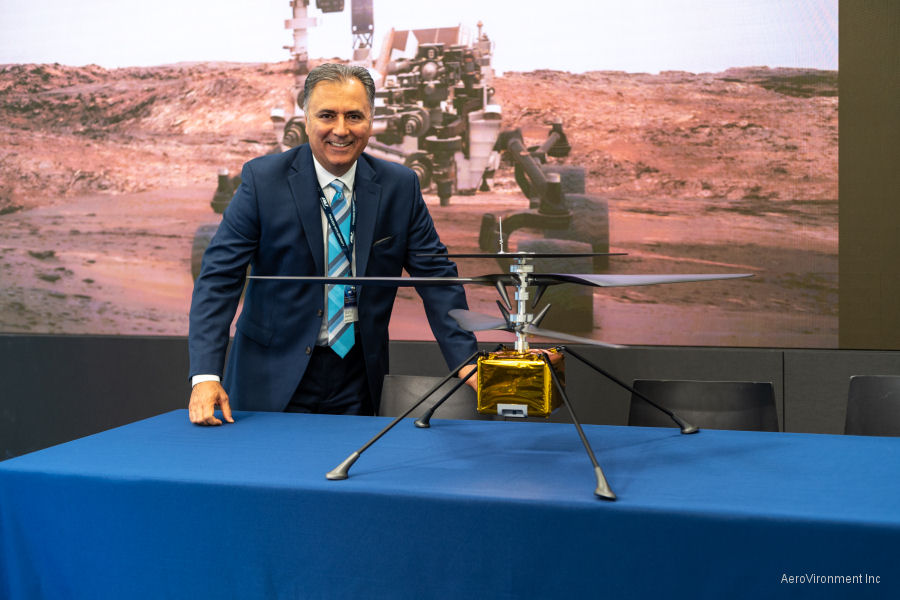 Mars Drone Helicopter in Production at JPL, 03-Jul-18 : #Mars AeroVironment Inc working with NASA's Jet Propulsion Laboratory on first Mars drone helicopter. Prototypes passed tests in simulated Mars atmosphere. Final Mars-bound helicopter now in production at JPL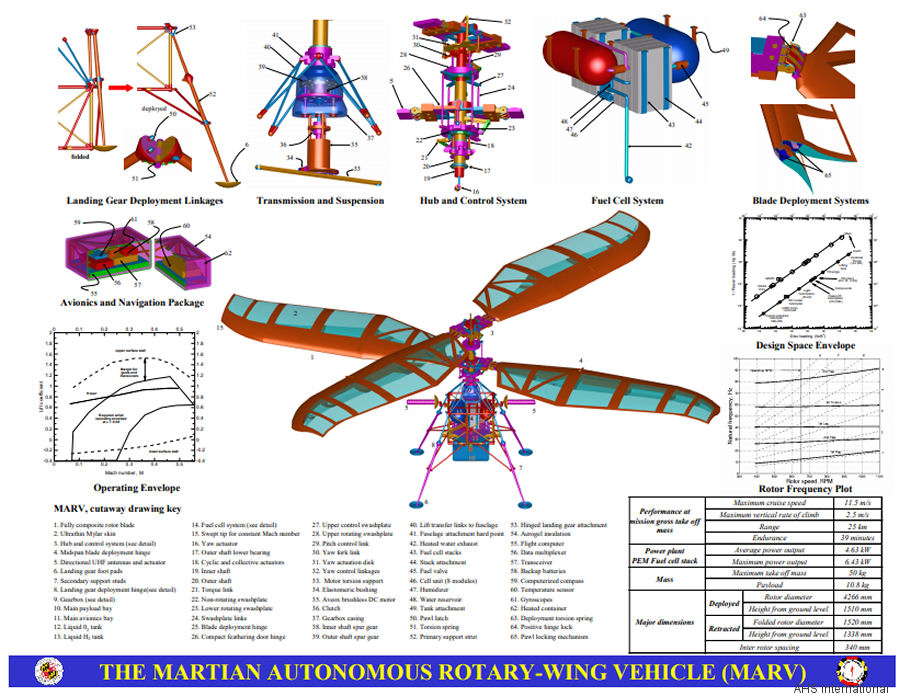 AHS Applauds NASA's Mars Helicopter Selection, 14-May-18 : Similarities between the University of Maryland' Martian Autonomous Rotary-wing Vehicle (MARV) winner of the 1999 American Helicopter Society International's Annual Student Design Competition and the NASA Mars Helicopter are quite noticeable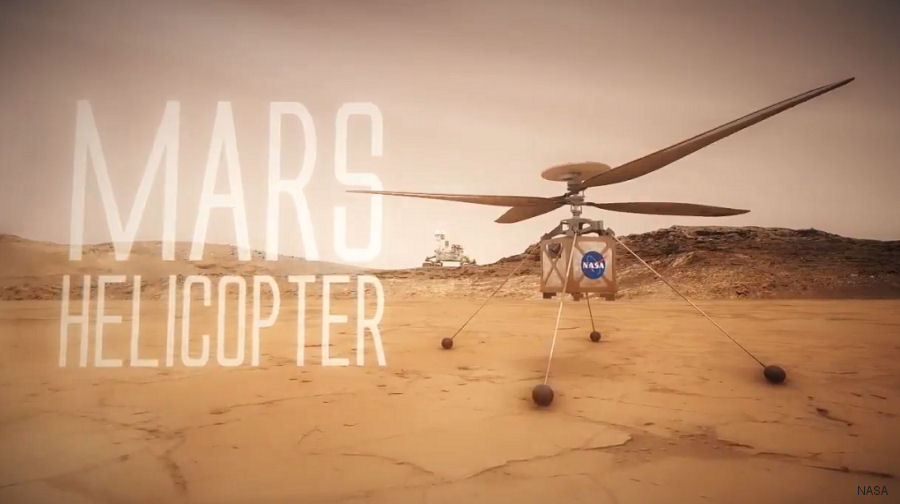 NASA Sending Helicopter to Mars, 11-May-18 :

NASA is sending a helicopter to Mars. A small drone will travel to the Red Planet with NASA's next Mars rover. Scheduled to launch in July 2020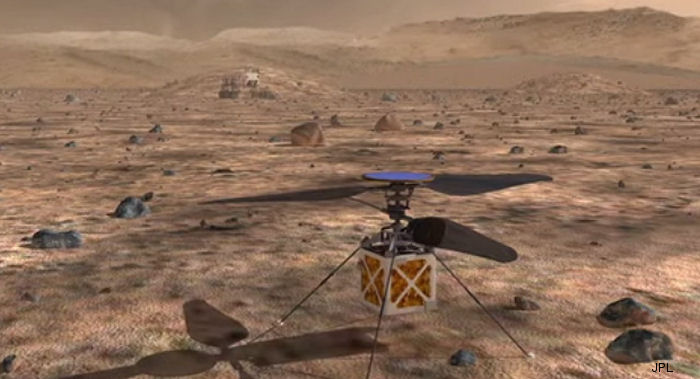 NASA Helicopter Could be Scout for Mars Rovers, 22-Jan-15 :

NASA JPL engineers are working on a small helicopter that could 'scout' a trail for future Mars rovers, but getting a chopper that could fly in the Martian atmosphere is tricky.
List of Operators of NASA Mars Helicopter
From
Organisation with model Mars Helicopter
2020