News about Bell AH-1Z Viper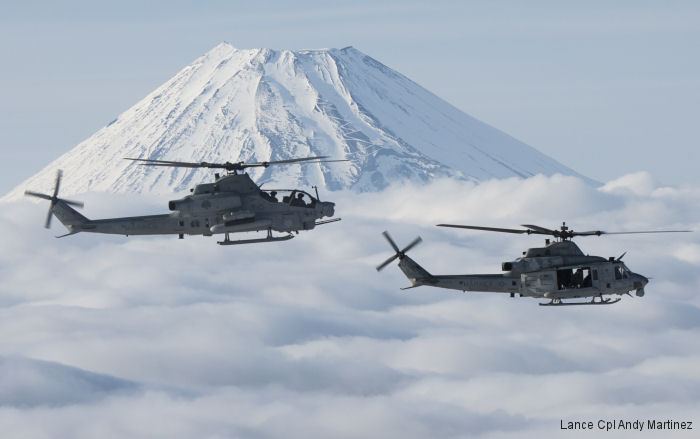 New Aux Fuel Tanks for UH-1Y and AH-1Z, 17-Mar-17 : Marine Light Attack Helicopter Squadron HMLA-267 used new auxiliary fuel tanks in the AH-1Z Viper and UH-1Y Venom for a 25% range increase during recent flights based from Okinawa, Japan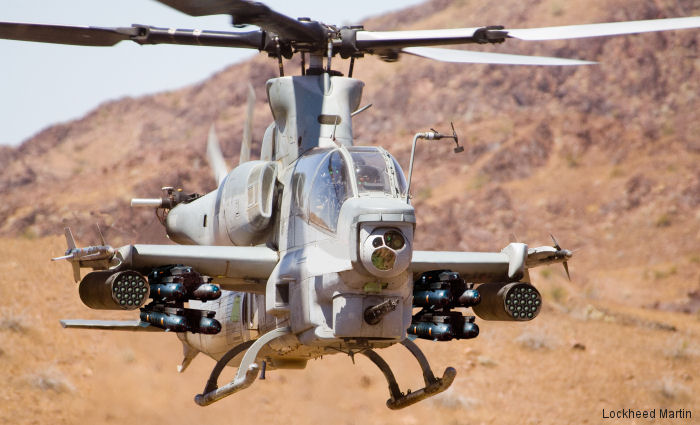 Lockheed Martin Awarded AH-1Z Target Sight System, 21-Feb-17 : Naval Surface Warfare Center (NSWC) $150M contract to Lockheed Martin for Marines Bell AH-1Z Viper helicopter's Target Sight Systems (TSS). Since 2008 more than 100 delivered and ongoing through 2026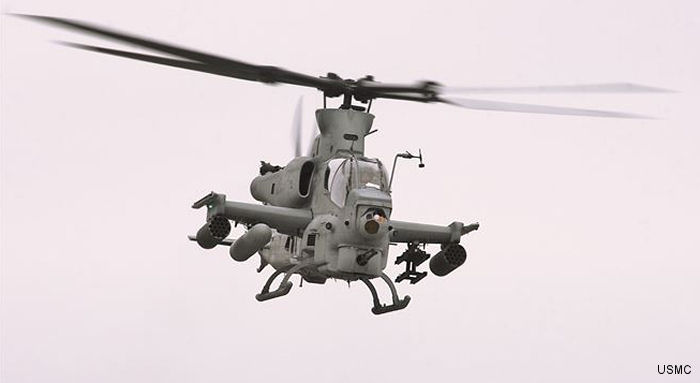 CPI Aero Award Contract for AH-1Z Components, 17-Jan-17 : CPI Aero which has manufactured the engine cowl assemblies for the Bell AH-1Z Viper since 2011 now received a indefinite-delivery/indefinite-quantity (IDIQ) contract ending in 2020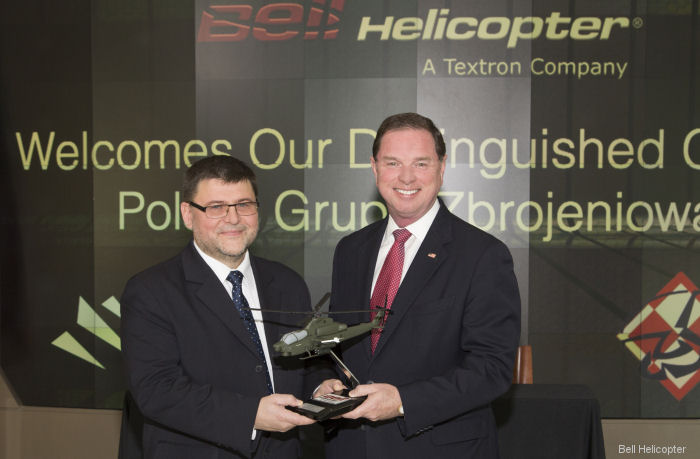 Polish PGZ Sign LOI on AH-1Z Viper, 14-Dec-16 : Bell Helicopter and Polska Grupa Zbrojeniowa (PGZ) signed a Letter of Intent (LOI) to support the AH-1Z in case to be selected by the Polish Armed Forces attack helicopters "Kruk" Program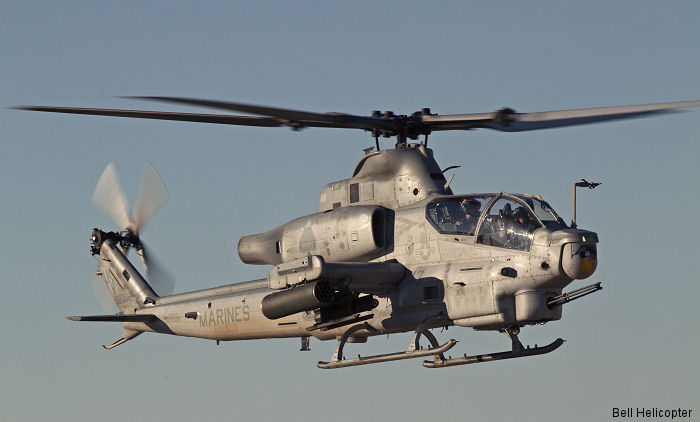 Bell AH-1Z Viper Offered to Romania, 14-Nov-16 : Romanian aerospace manufacturer IAR signed a Memorandum of Understanding (MoU) with Bell Helicopter to discuss potential collaboration on the AH-1Z Viper gunship in case is purchased by Romania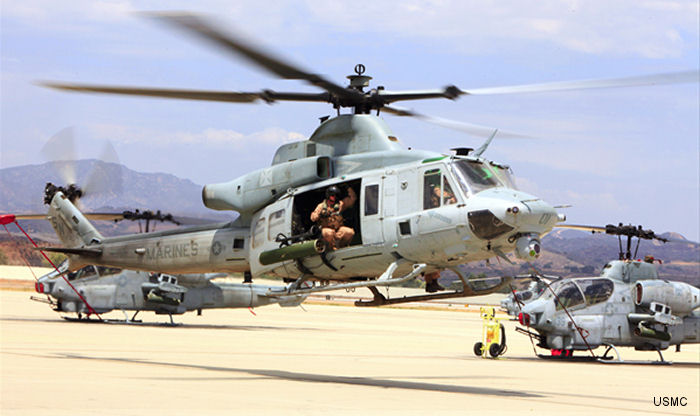 U.S. Marines $461 M Contract for 28 Helicopters, 11-May-16 : U.S. Marines to receive additional 12 UH-1Y Venom utility helicopters and 16 AH-1Z Viper attack helicopters and the associated auxiliary fuel kits in a $461.1 million contract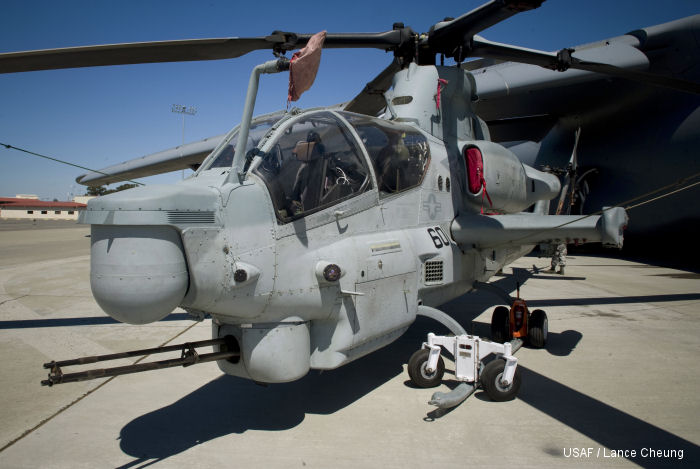 Pakistan AH-1Z Target Sight System Funded, 15-Jan-16 : Lockheed Martin awarded Target Sight System (TSS) contract for Pakistan AH-1Z Viper attack helicopters. Work is expected to be complete by December 2017.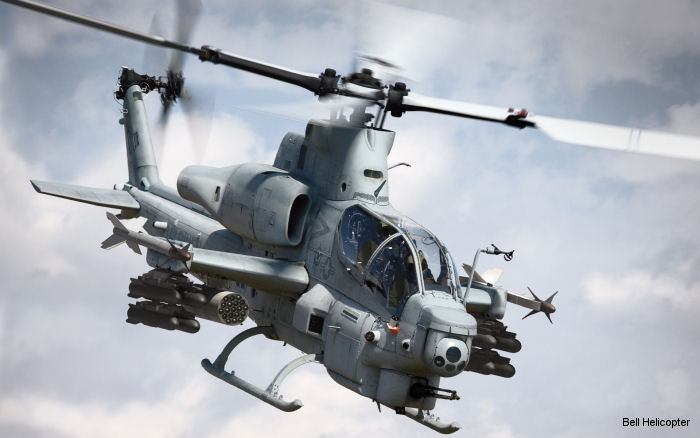 U.S. Approved 15 AH-1Z For Pakistan, 06-Apr-15 : U.S. State Department approved a possible Foreign Military Sale (FMS) to Pakistan for 15 AH-1Z Viper Helicopters and 1000 AGM-114R Hellfire II Missiles and associated equipment for $952 million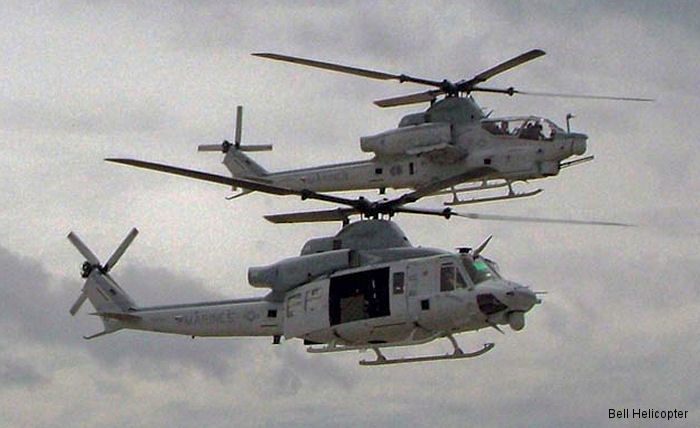 Bell Kaman Agreement for UH-1Y / AH-1Z Components, 26-Mar-15 : Kaman Aerosystems has been awarded an extension to its current contract with Bell Helicopter to manufacture skin and skin to core components for the Bell UH-1Y and AH-1Z helicopters.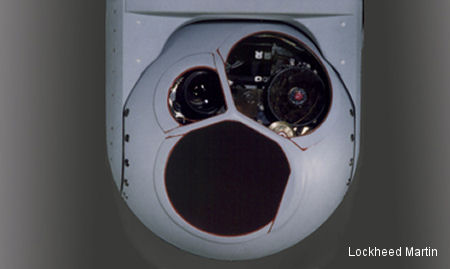 Lockheed Martin Targeting System for AH-1Z, 28-Oct-13 : Orlando, Fla. - Lockheed Martin received a $33.9 million follow-on production contract from the Naval Surface Warfare Center (NSWC), Crane Division, for the Target Sight System (TSS), the fire control system for the U.S. Marine Corps' AH-1Z Cobra attack helicopter.