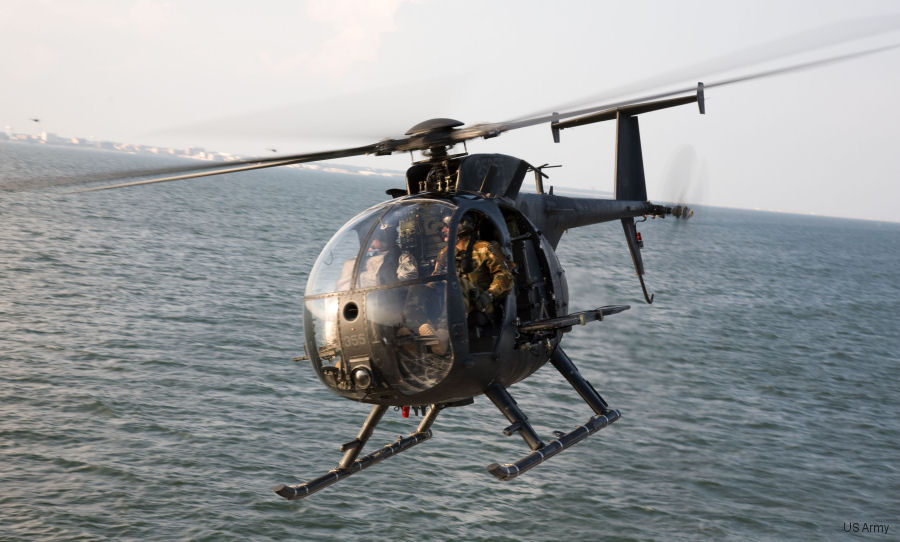 The Hughes OH-6 was originally designed to meet the needs of the US Army's Light Observation Helicopter (LOH) competition, but it gave rise to a large family of commercial, corporate, and private helicopters. Light, nimble, and easily maintained, the MD500, as it became most known, is designed to carry four or more passengers in a small but comfortable cabin.
Many different versions have been built for both the military (Series 369) and civil markets (Series 500) for a variety of missions and requirements. Was built under license in Argentina by RACA, in Japan by Kawasaki, in South Korea by Korean Air and in Italy by Breda Nardi.
In 1966, it established a new record of major distance in a straight line for an helicopter: 3561 Km / 2212 m.
Produced by
McDonnell Douglas Helicopter Systems
from 1984, and
MD Helicopters
from 1999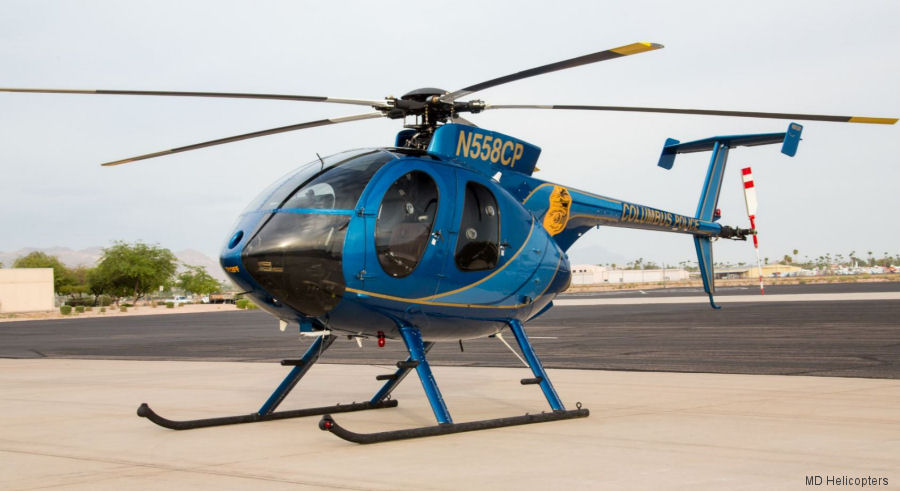 Columbus Police Upgrades to MD530F, 27-Apr-17 : Ohio's Columbus Police to upgrade its 2 remaining MD500E helicopters. MD Helicotpers (MDHI) E-to-F model conversion program will deliver FAA-certified MD530F model helicopters in less than 12-weeks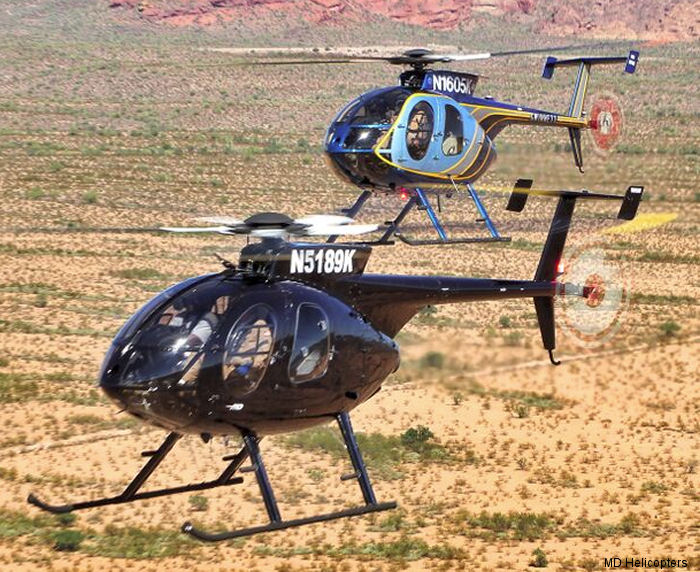 Converted MD530F for the Gwinnett County Police, 30-Sep-15 : MD Helicopters, Inc. (MDHI) delivered a MD500E, the first of two helicopters, converted to a newly certified, zero-time MD530F model to the Gwinnett County Police Department in Georgia.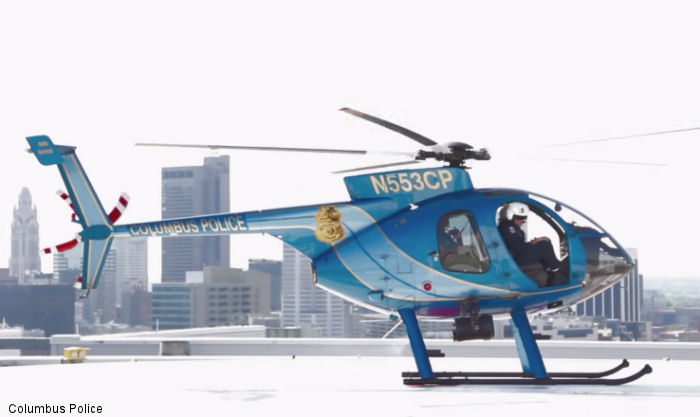 Columbus Police Converts MD500E to MD530F, 13-Jun-15 : The Columbus Police Department will upgrade four of its MD500E helicopters to new MD530Fs through an FAA-approved factory recertification program at MD Helicopters production facility in Mesa, Arizona
50 years of the OH-6, 19-Jul-13 : MD Helicopters Inc., a Lynn Tilton company and leading producer of commercial, air-rescue, military and law enforcement helicopters, paid tribute to the 50-year first flight milestone of the iconic OH-6 helicopter.