27-Jan-15 -

In 1965, the Mi-10, piloted by test pilot Raphael Kaprelyan, lifted a weight of 15 tons to a height of 2840 meters, as well as a 5-ton load to 7151 meters.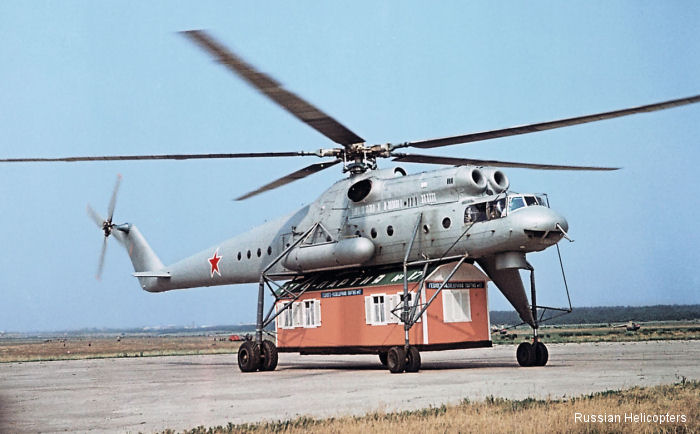 18-Sep-14 -

Rostov-on-Don - In September 2014, Rostvertol, a Russian Helicopters company (a subsidiary of Oboronprom, part of State Corporation Rostec), celebrates the 50th anniversary of the serial produced Mi-10's maiden flight.
Derivatives & Versions of Mi-10 Harke
Model
Year
History
mi-10k
Short legged version optimized for slung load duties. It also has a ventral gondola for a second pilot. 15 built (plus 2 conversion) between 197 ...





List of Operators of Mi-10 Harke
Global Distribution of Mi-10 Harke