News about Sikorsky S-61 H-3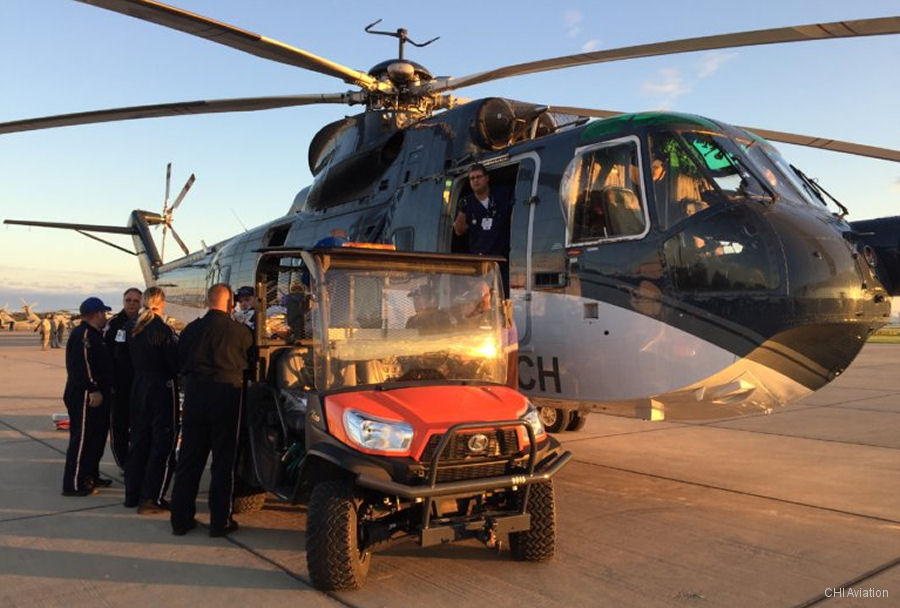 CHI Aviation Joins Harvey Disaster Relief Efforts, 29-Aug-17 : CHI Aviation has deployed crew and aircraft to assist with disaster relief efforts in Texas after Hurricane Harvey at request of the United States Transportation Command (USTRANSCOM)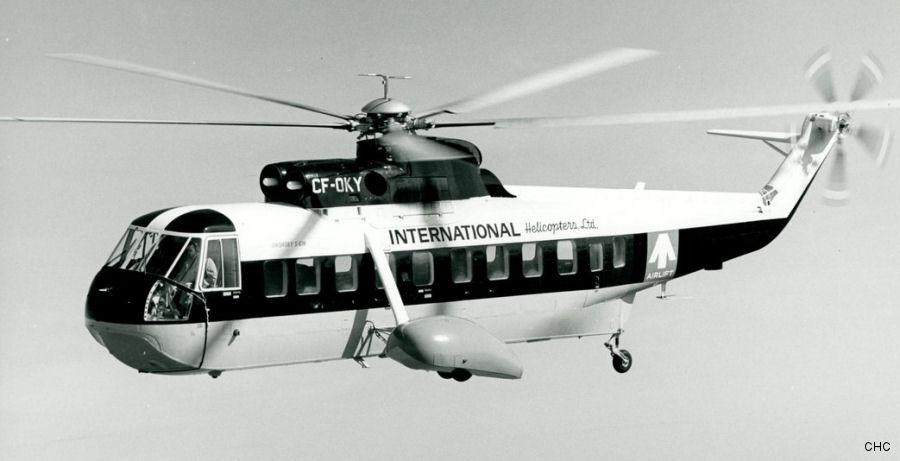 First Transatlantic Flight by Civilian Helicopter, 31-May-17 : CHC (then Okanagan) and Sikorsky celebrated the 52nd anniversary of the first transatlantic ferry flight by a civilian helicopter, a S-61N, which was also the first unescorted crossing by helicopter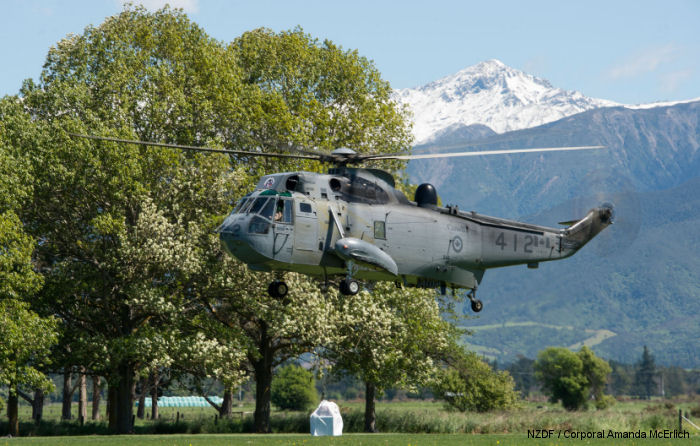 Canadians Ends Relief Operation in New Zealand, 21-Nov-16 : Canadian frigate HMCS Vancouver with its Sea King helicopter originally in New Zealand for the 75th RNZN Anniversary completed emergency relief operations in affected area hit by the earthquake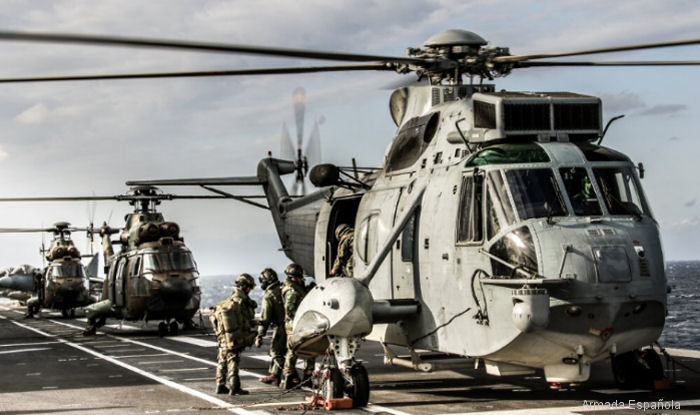 Spanish Amphibious Exercise GRUFLEX 61, 14-Nov-16 : 1,200 Spanish marines, elements from the Spanish Army and Air Force along the Portuguese Navy taking part of amphibious exercise GRUFLEX 61 in Cadiz and the Balearic Islands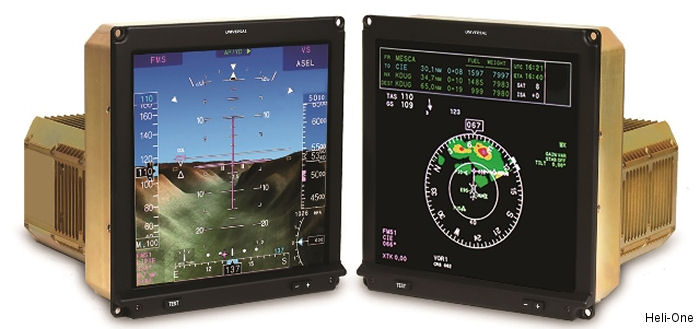 S-61A-4 Nuri to Receive Flight Deck Upgrade, 11-Oct-16 : Royal Malaysian Air Force S-61 Fleet to Receive Universal Avionics Flight Deck Upgrade Installations Will Include Four EFI-890H Advanced Flight Displays and a Single Multi-Missions Management System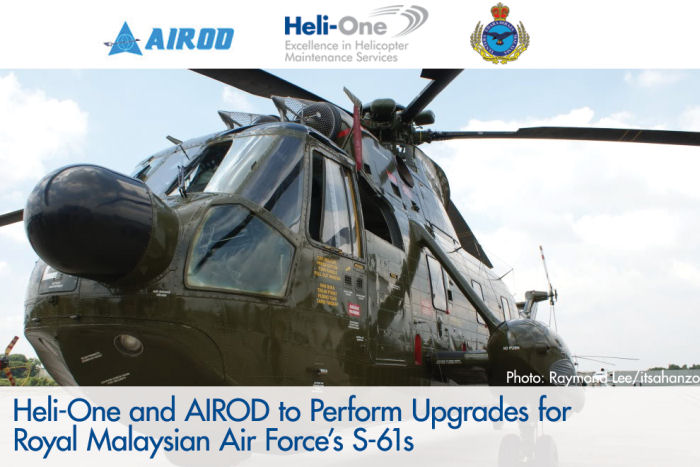 Glass Cockpit Upgrade for Malaysia S-61A-4 Nuri, 20-Apr-16 : Heli-One (Norway) and AIROD to provide glass cockpit upgrade of the Royal Malaysian Air Force (RMAF) Sikorsky S-61A-4 Nuri helicopters expanding its life-span for at least another 15 years.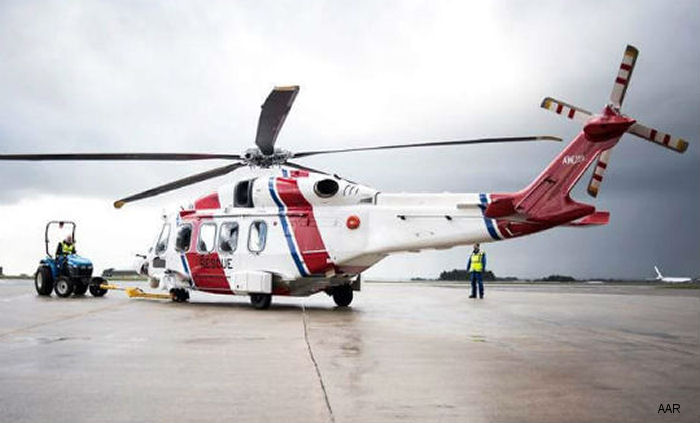 AW189 Starts SAR for UK MoD in South Atlantic, 01-Apr-16 : AW189 and S-61N from AAR, BIH and Air Rescue Systems (ARS) commenced Search and Rescue (SAR) and Support Helicopter (SH) services to the British Forces South Atlantic Islands (BFSAI) operations.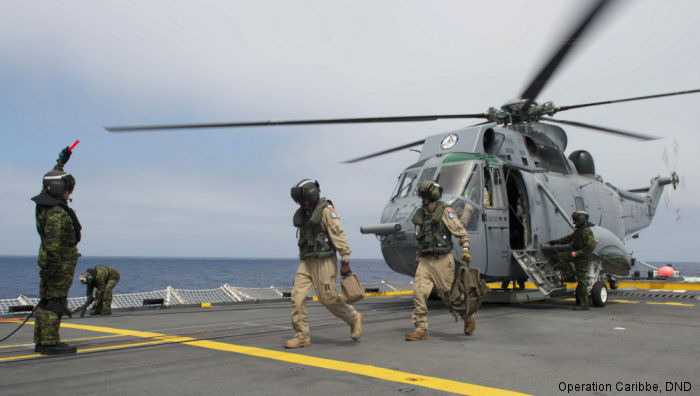 Canada Begins Operation Caribbe 2016, 28-Jan-16 : Canada's 10th year of contribution to the multinational campaign against transnational criminal organizations in the Pacific Ocean and Caribbean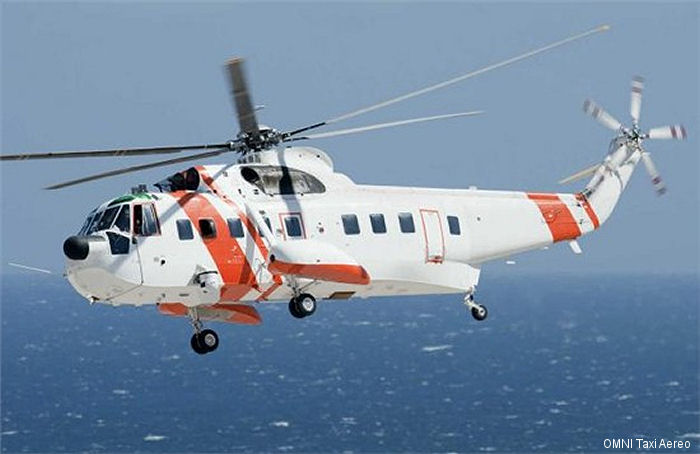 Two S-61N for OMNI Taxi Aereo, 07-Oct-15 : Heli-One selected by OMNI Taxi Aereo to provide maintenance repair and overhaul (MRO) services on two Sikorsky S-61N helicopters for onshore oil and gas transport in Brazil.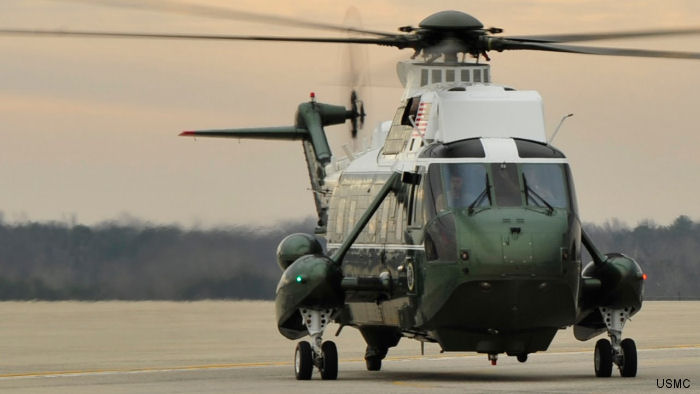 VH-3D Cabin Interiors to be Upgraded , 25-Sep-15 : Five Marine One VH-3D will receive new cabin interior kits to reduce the total gross weight of the aircraft and allow for greater lift capability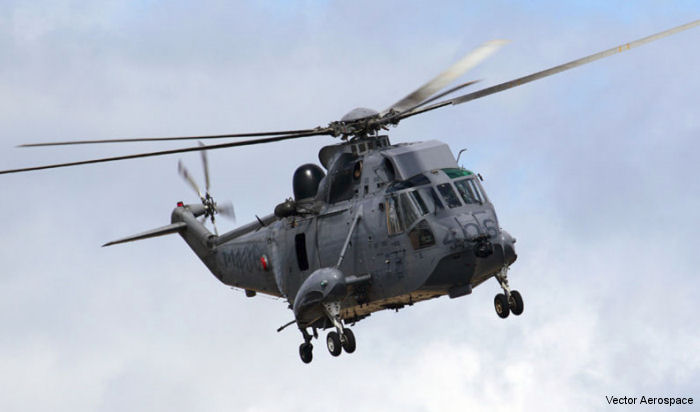 Vector to Perform Canadian Sea King MRO Engine, 10-Sep-15 : Vector Aerospace announce contract with the Canadian Department of National Defense (DND) to perform all maintenance, repair and overhaul (MRO) services for their T-58 engines of the Sea King fleet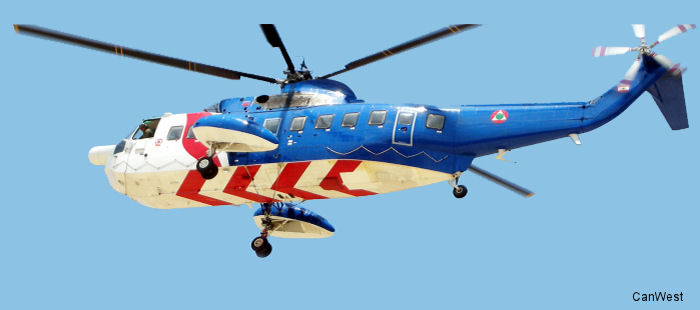 Sea King Symposium in Vancouver Next October, 20-Aug-15 : The 18th Annual International SeaKing/S-61 Symposium is being held in Vancouver, British Columbia, Canada October 6/8, 2015 hosted by CanWest Aerospace of Langley, BC