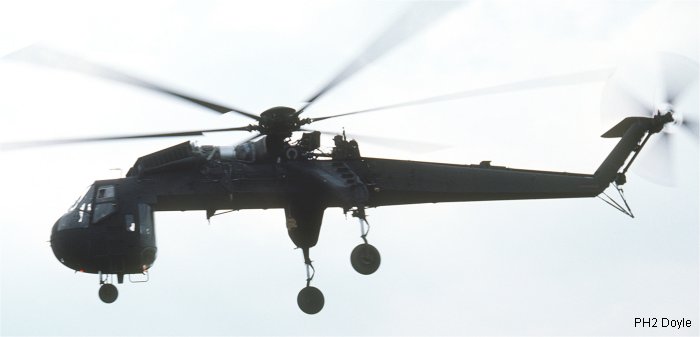 The S-64 Skycrane is an twin-engine heavy-lift helicopter designed as an enlarged version of the prototype Flying Crane S-60. First flew on May 9, 1962 was followed by two further examples for evaluation by the German armed forces. The Germans did not place an order, but the US Army bought it as the CH-54 Tarhe. The S-64 Aircrane is the current production version, manufactured by the Erickson Air-Crane company.
Missing S-64E c/n 64-068 & 64-069 order cancelled by civil operator, airframes not built. Sikorsky S-64B/CH-54B asgd US Army serials 71-18491/18498; contract cancelled by US Army; airframes not built. Last Sikorsky built S-64E, c/n 64-101 rebuilt by Erickson as c/n 64-1001.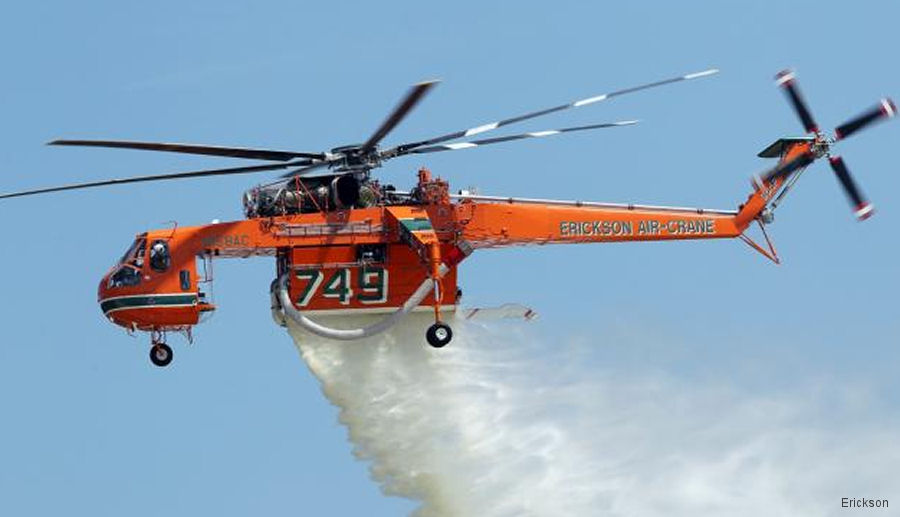 Erickson Summer 2017 Update, 17-Aug-17 :

Erickson' S-64 Aircrane Helitanker fleet deployed to British Columbia in Canada, California, Greece, Turkey and Australia in this 2017 so far.
From
Organisation with model s-64 CH-54
1963
1964
1971
1999
2005
Unknown!
Help


Construction Numbers on database of s-64 CH-54 or its versions